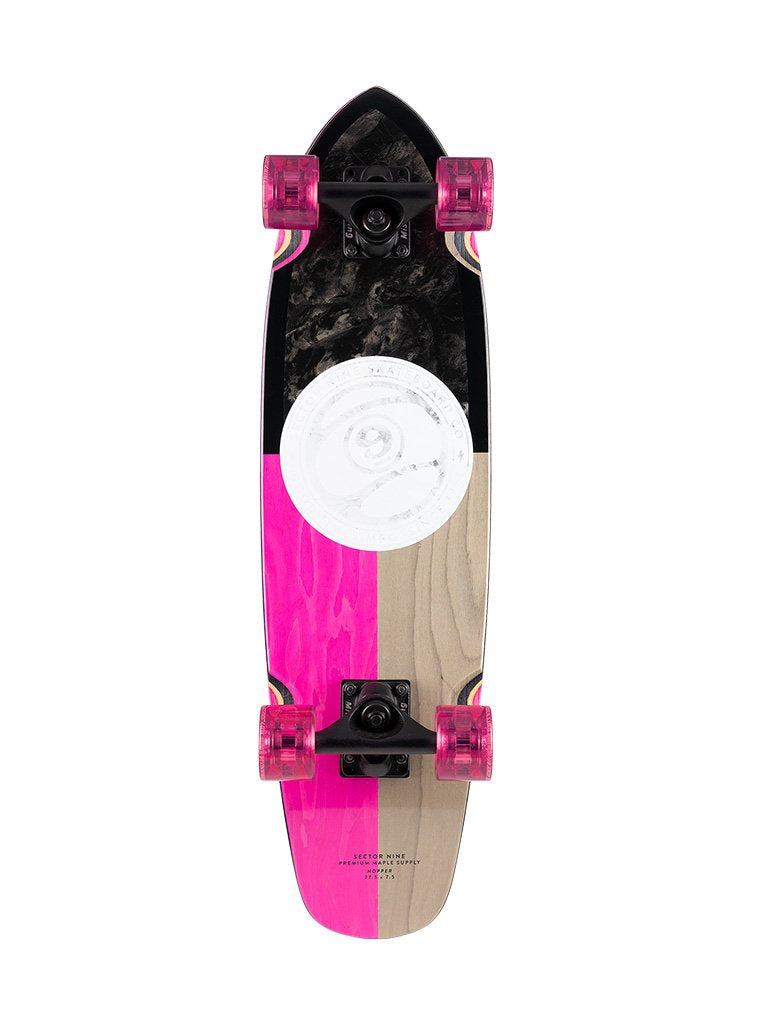 Hopper Divide
---
Yin and Yang. Light and Dark. Left and Right. Subtle and Forthright. The new Divided Collection embraces the idea of balance through opposition, with outward simplicity masking detail and complexity. The boards feature split Maple bottom plies for a contrast of color and lack thereof. While the black and white graphics above the wood appear relatively flat in color, they cover raised a marbled texture the pops in the light, giving these graphic a "hand." The longer you hold one of the boards, the more detail you'll notice, and that's what we love.
RIDING STYLE
Cruiser
 
DIMENSIONS
Length: 27.5"
Width: 7.5"
Wheelbase: 14.0"
 
COMPONENTS
7.0" Gullwing Mission Trucks
58mm 78a Nineballs
ABEC 5 Greaseball Bearings
0.25" Recycled Plastic Risers
1.25" Hardened Steel Bolts
Regular Grip Tape
 
FEATURES
7 Ply Maple
Maple Two-Color Split Bottom Ply
Raised Texture Print Under Black and White
Die-Cut Grip with Exposed Colored Top Ply
Kicktail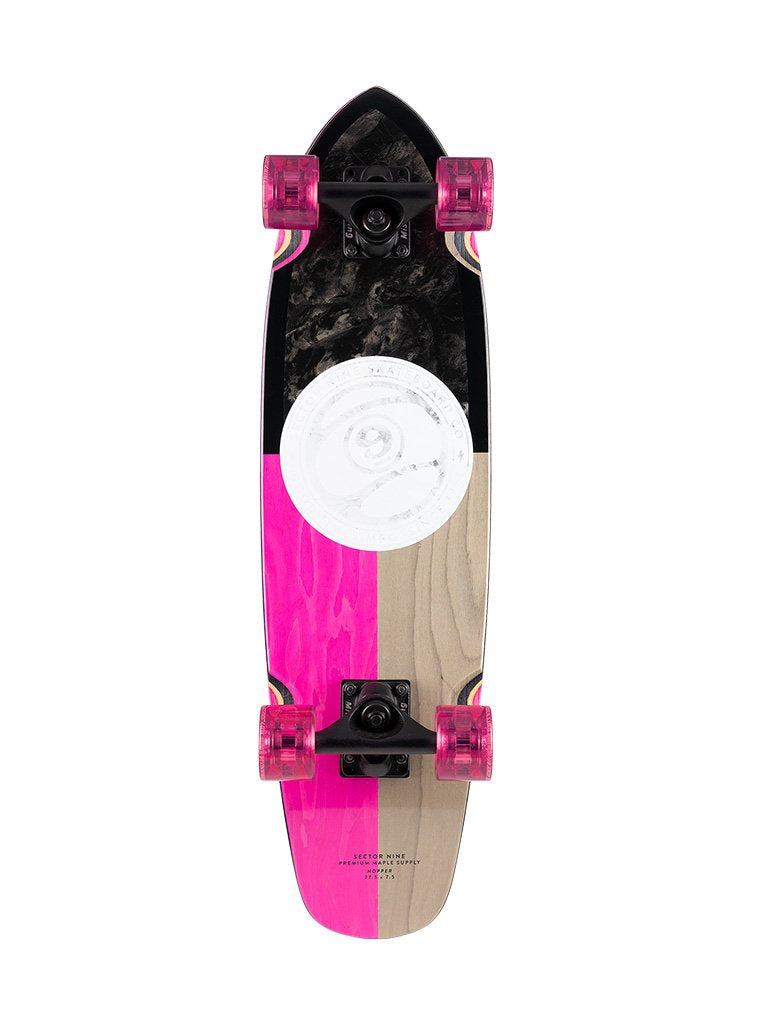 This product has no reviews yet.