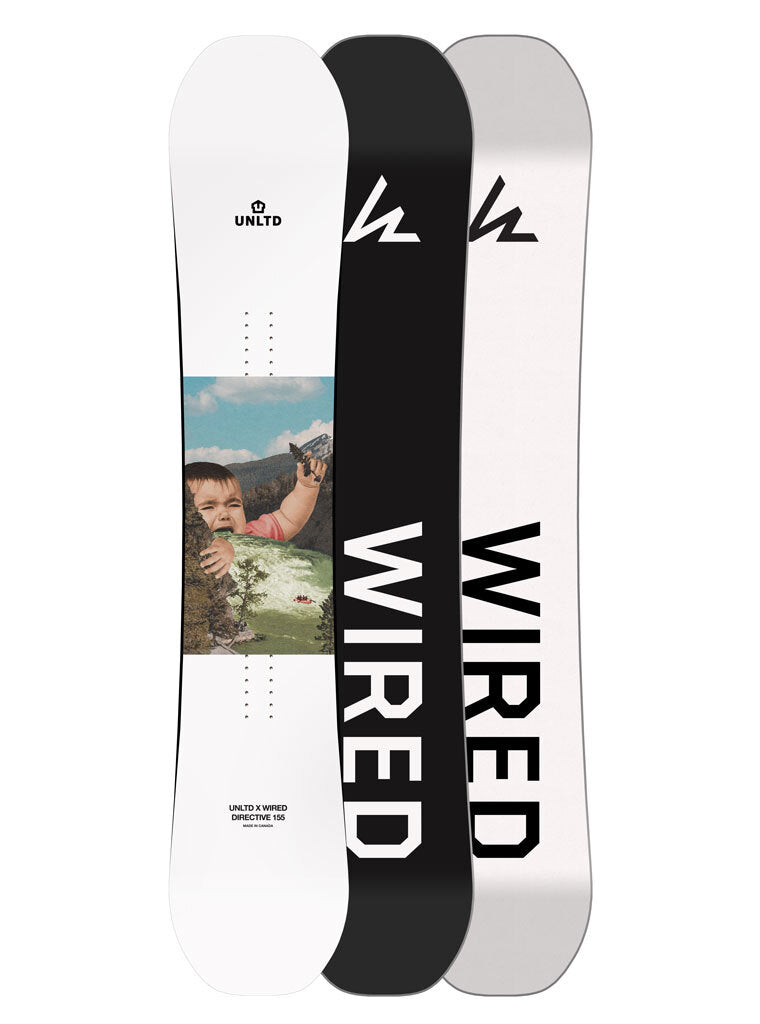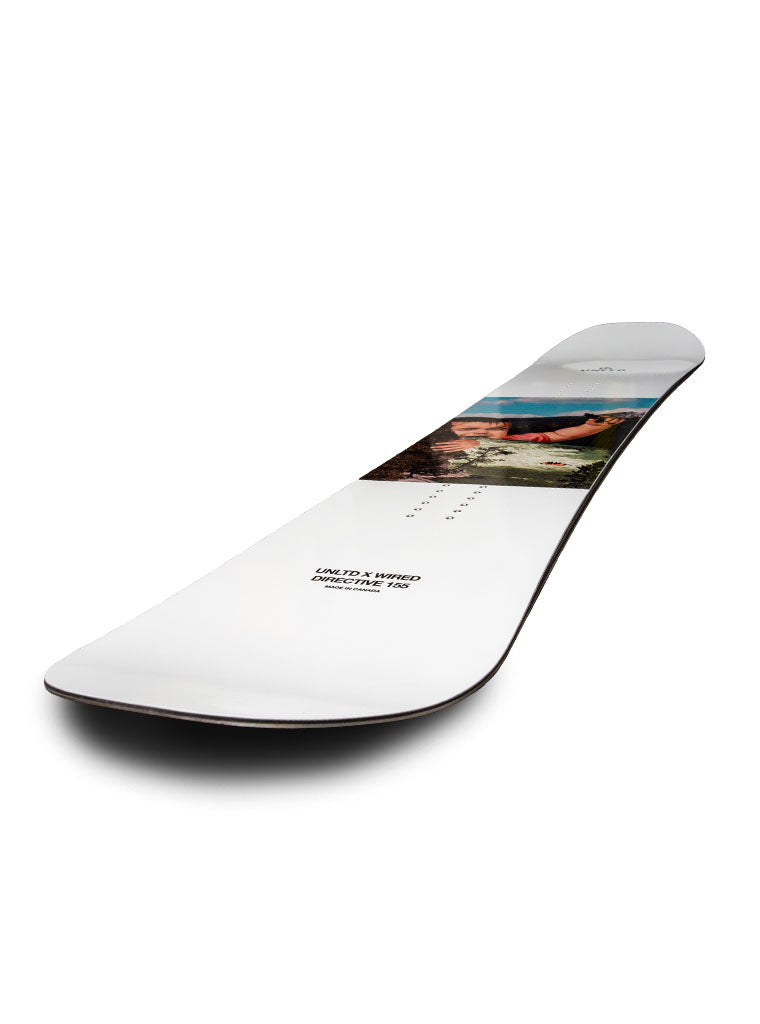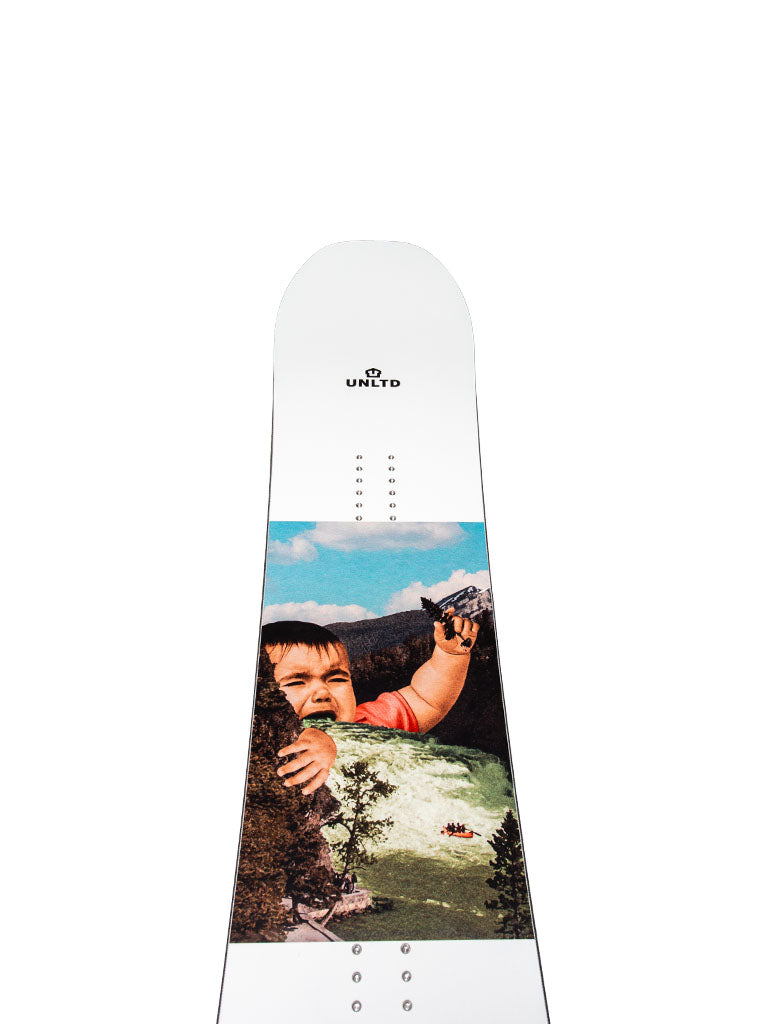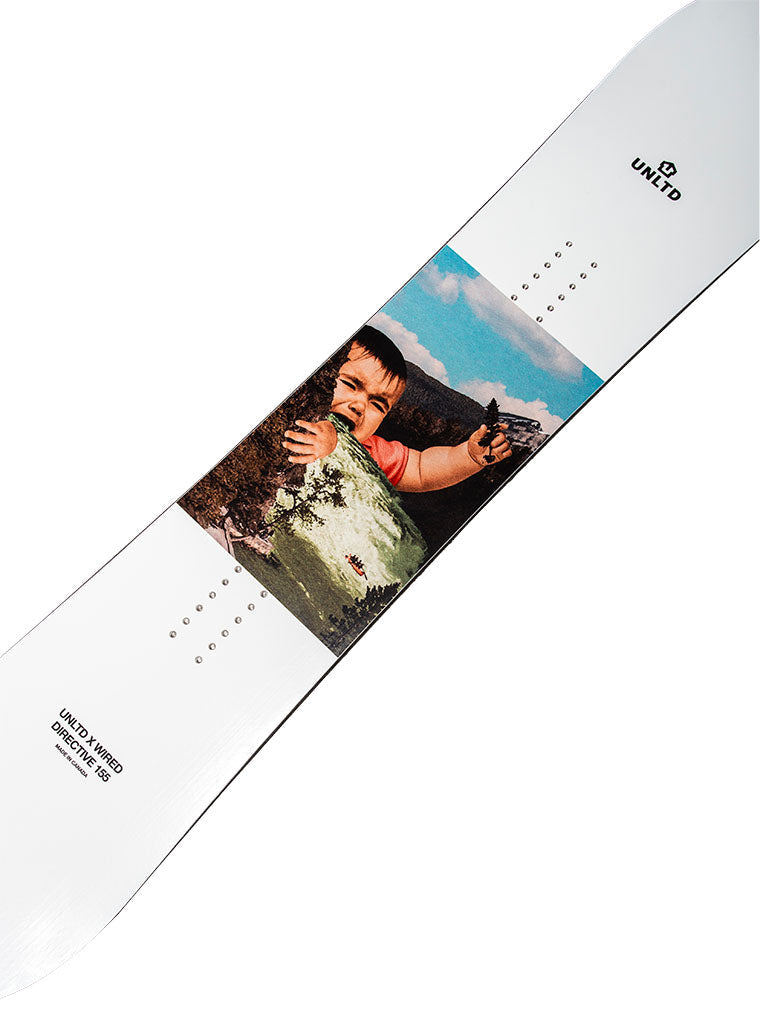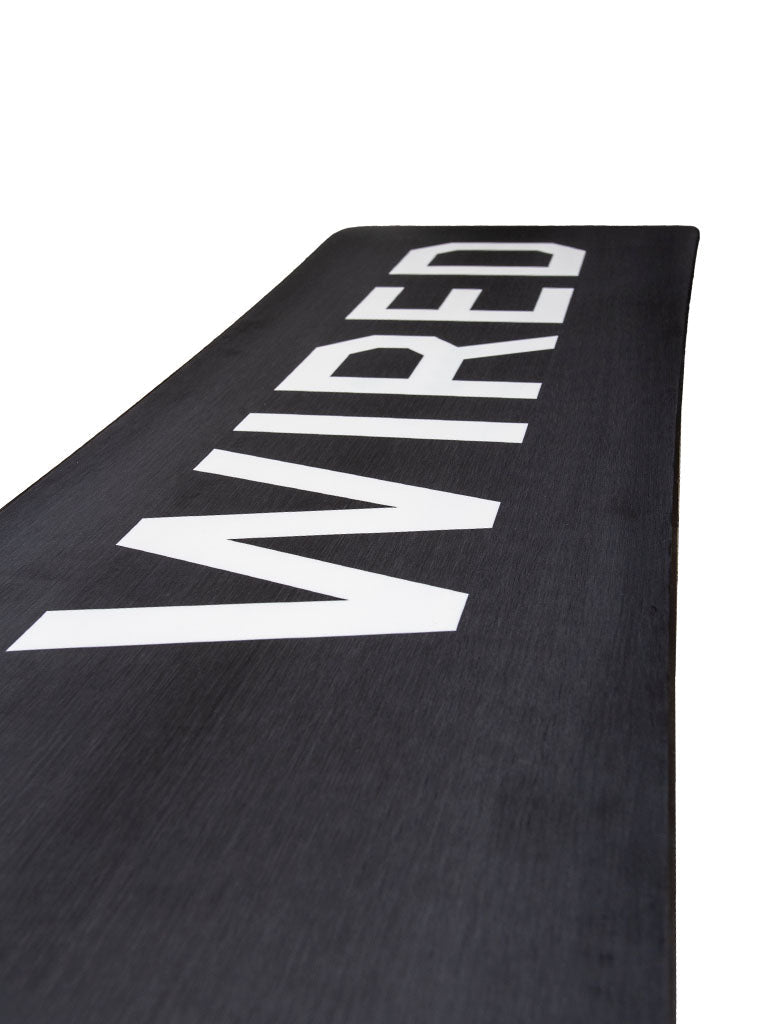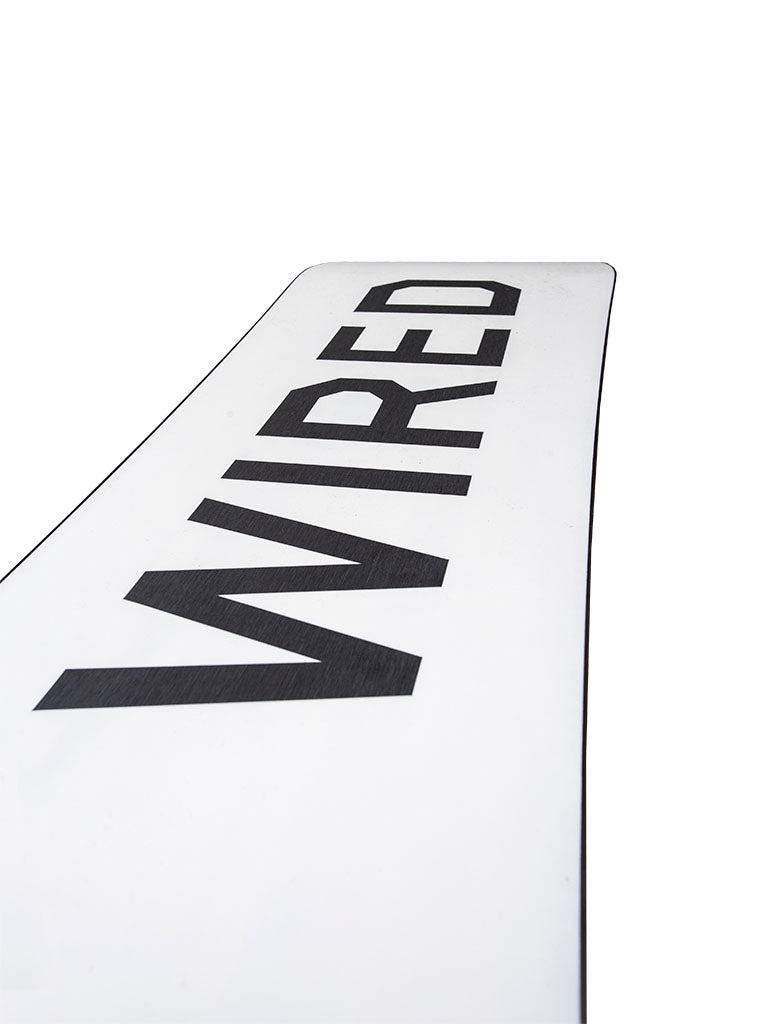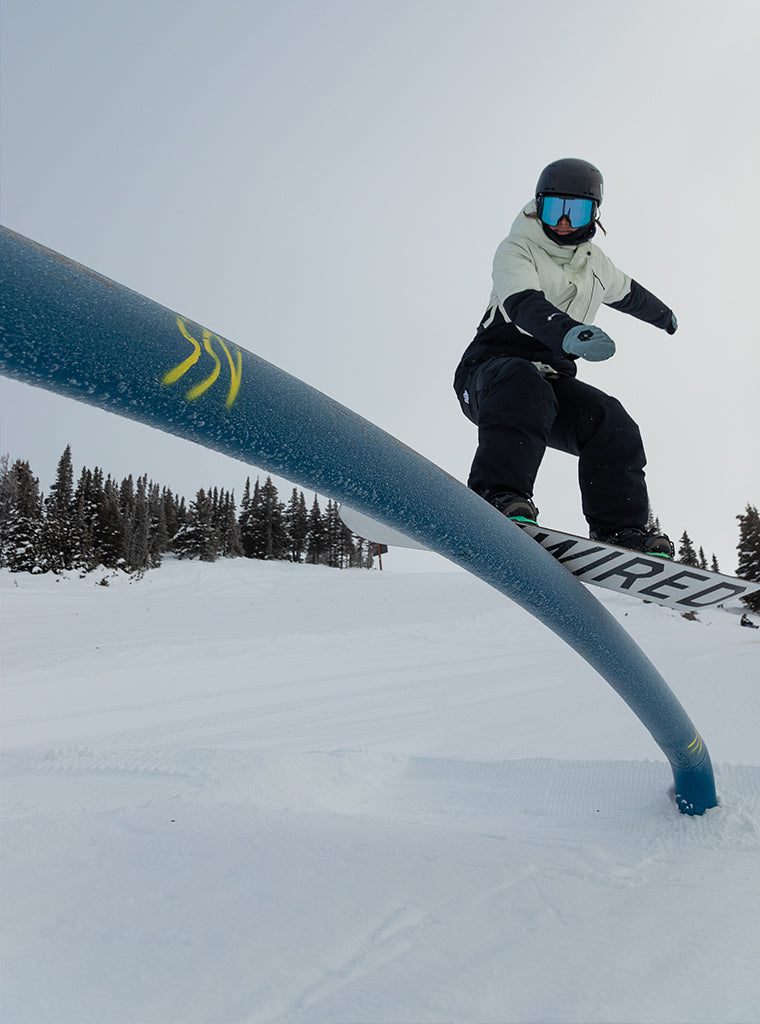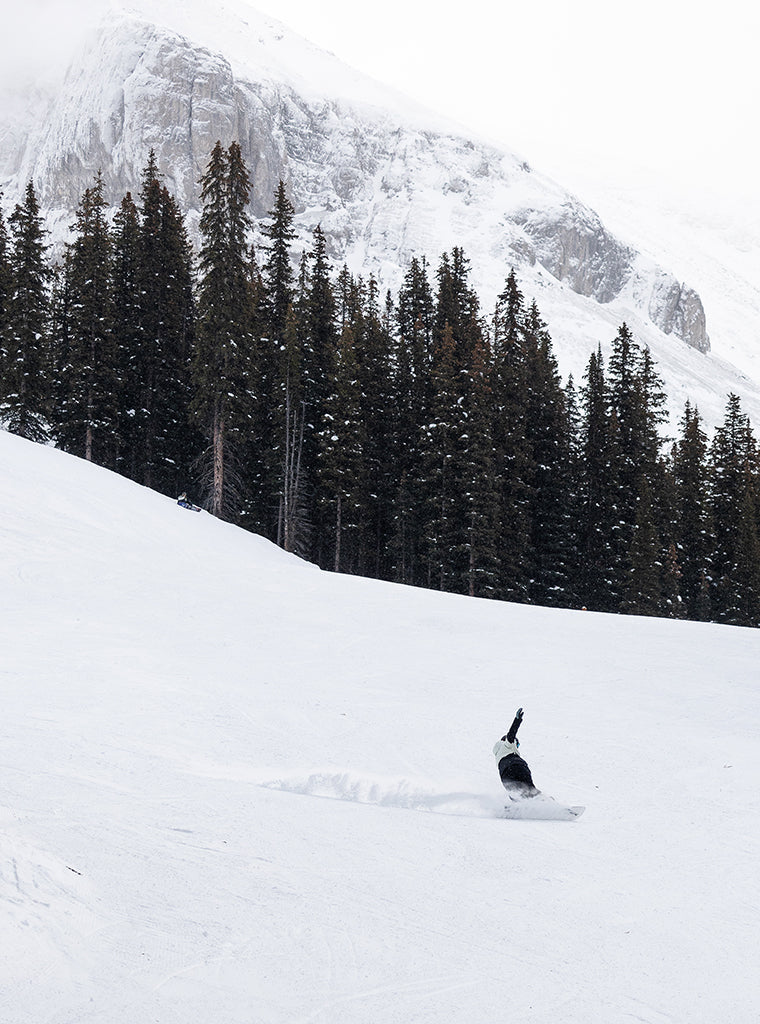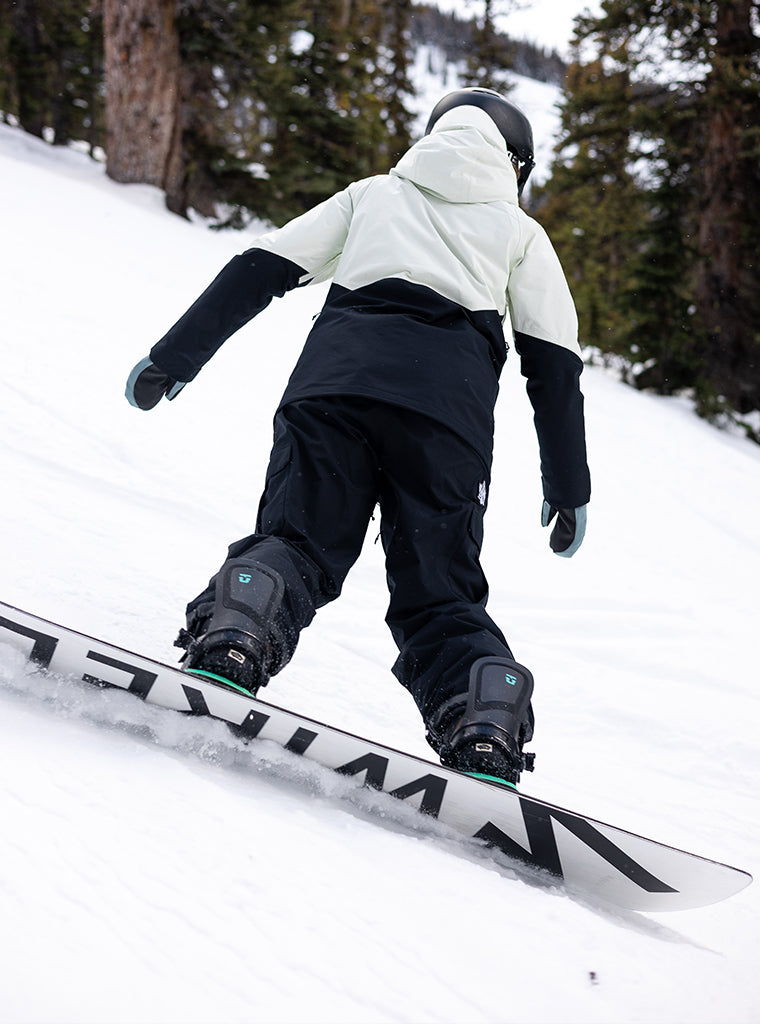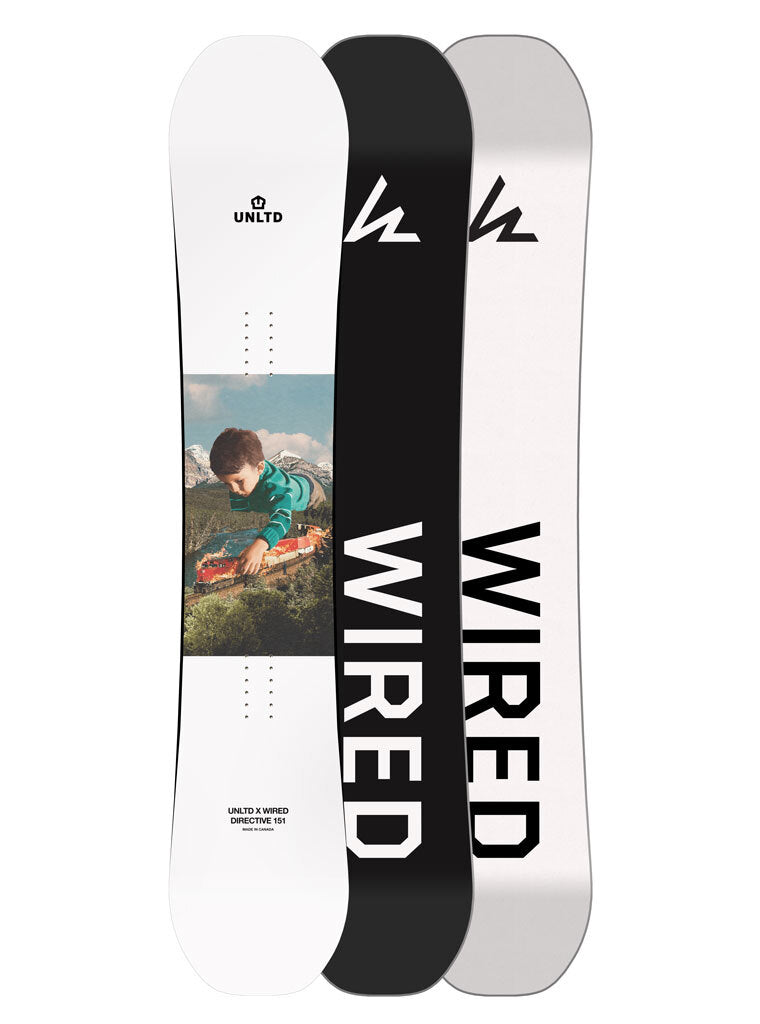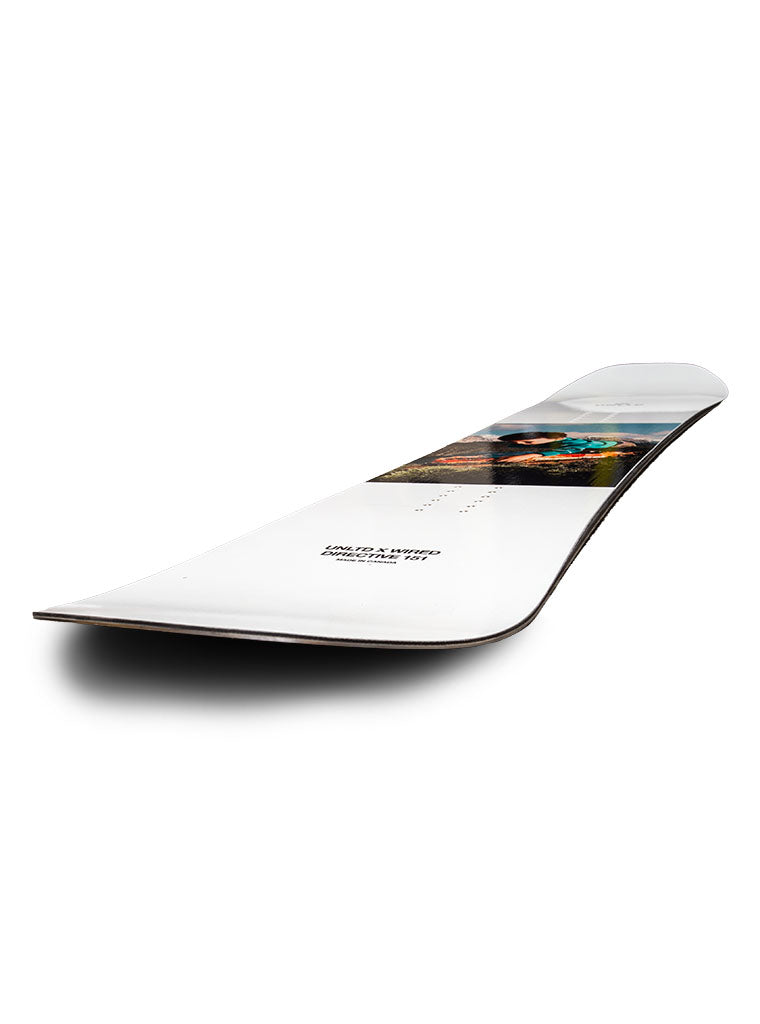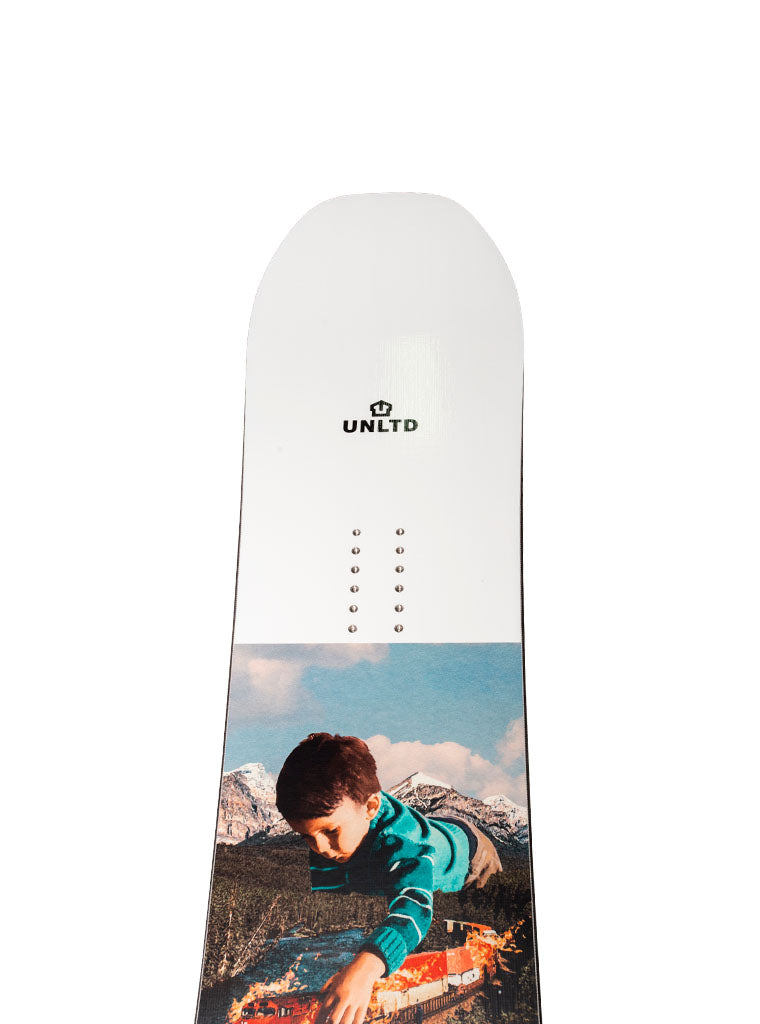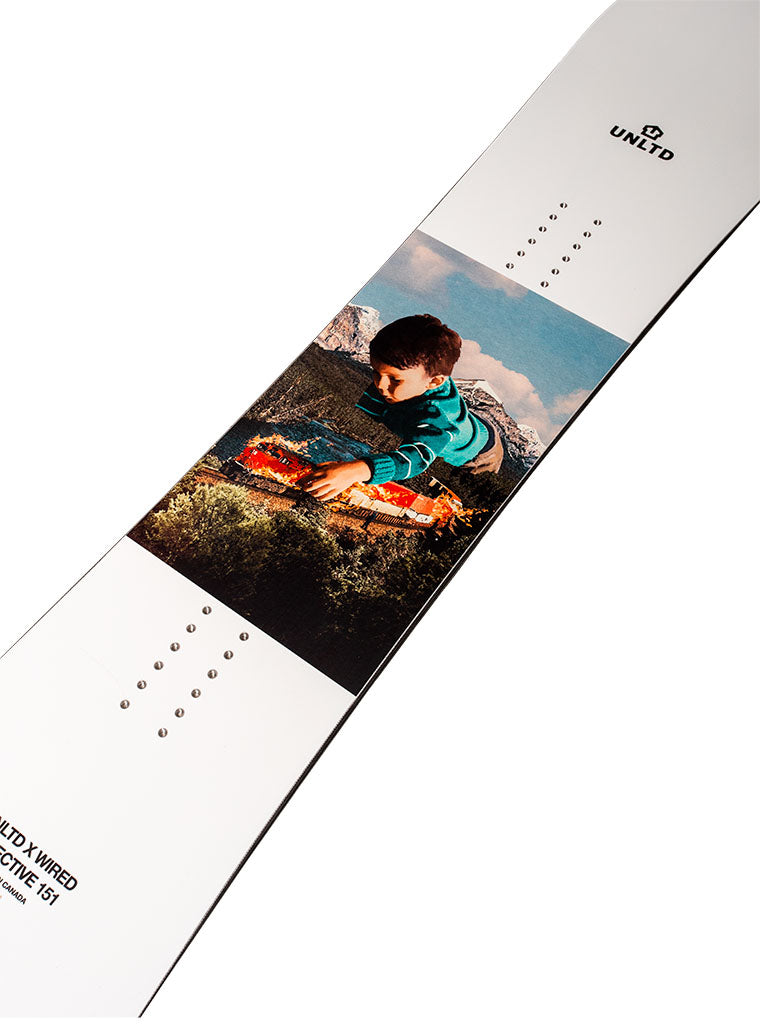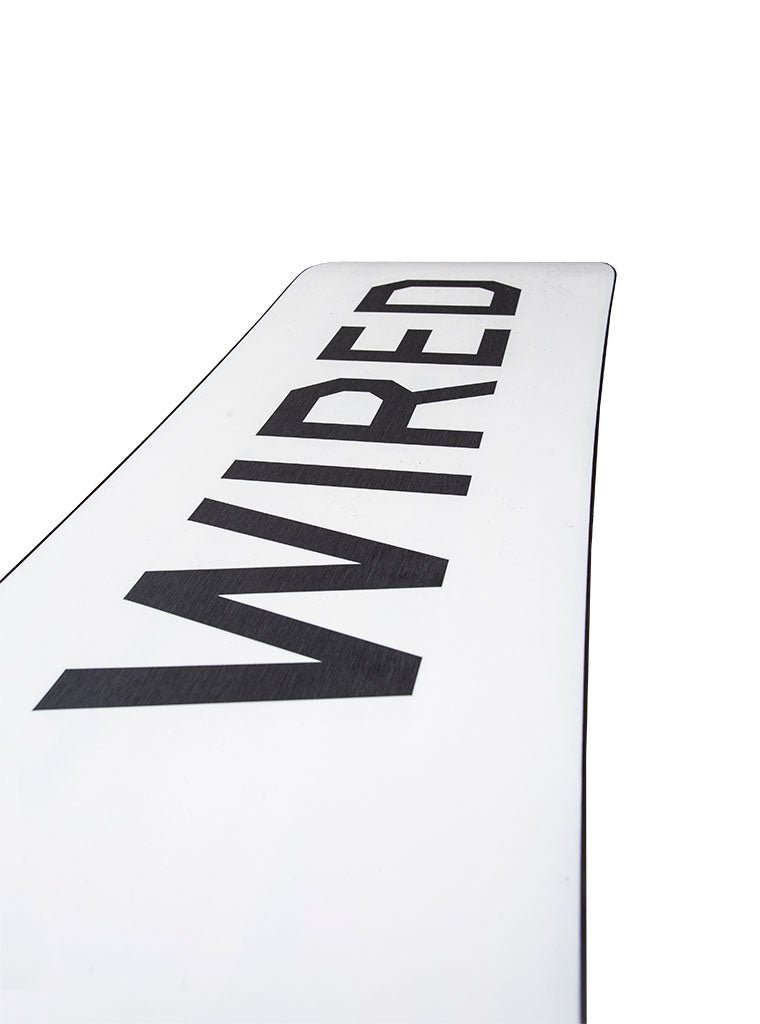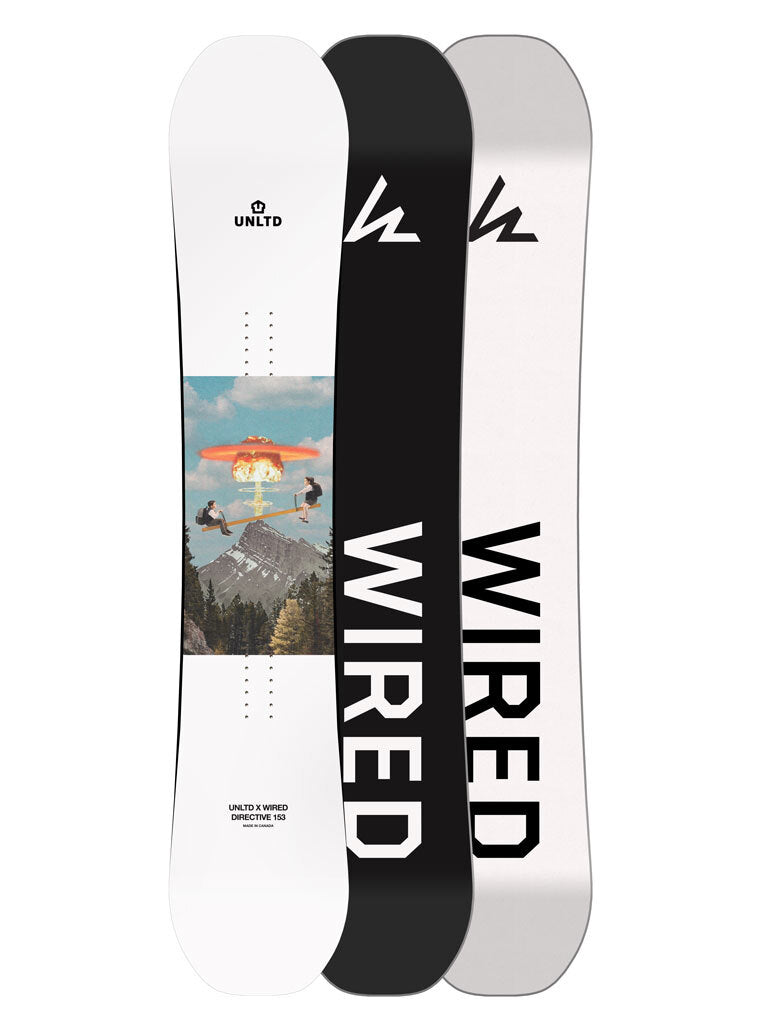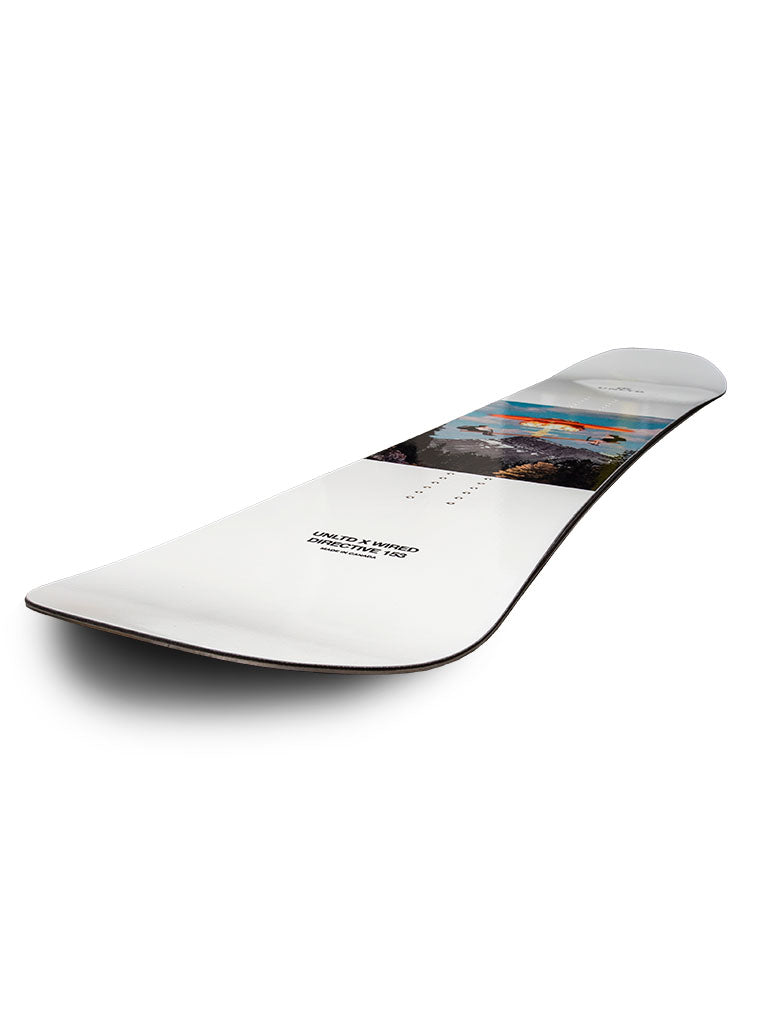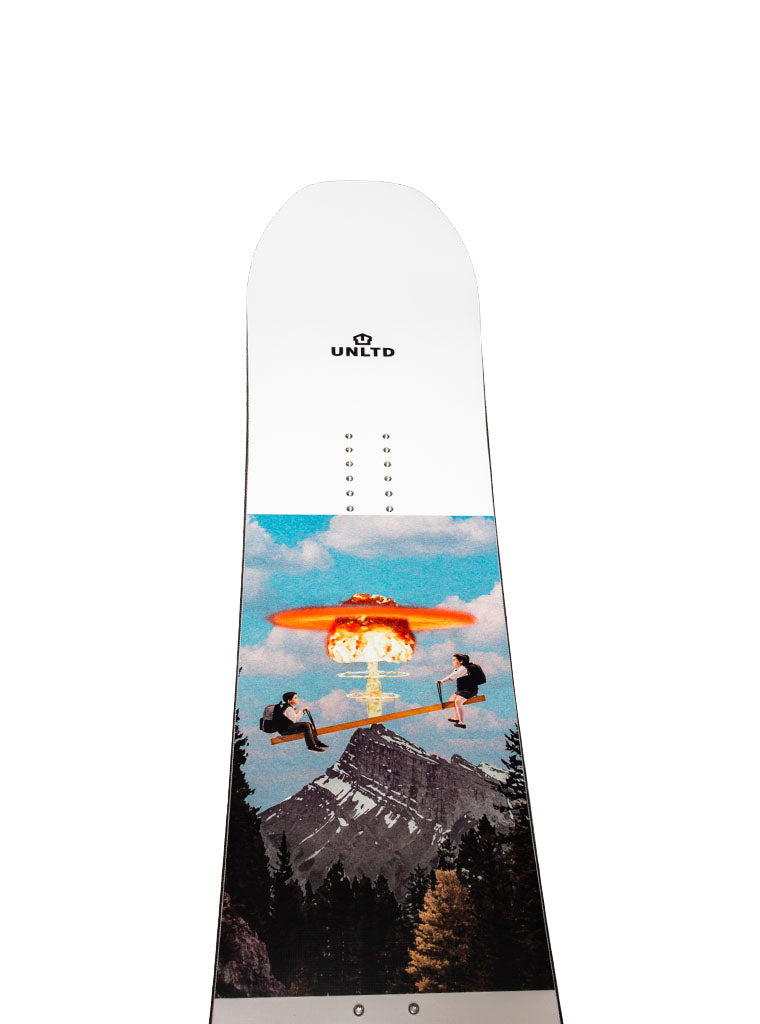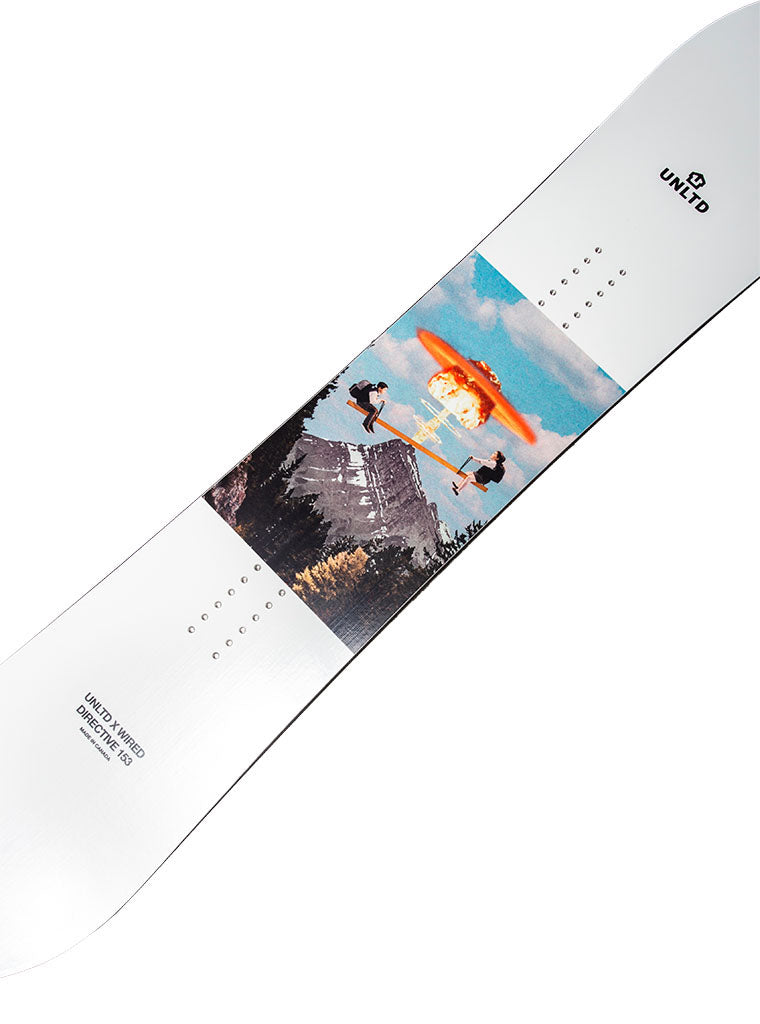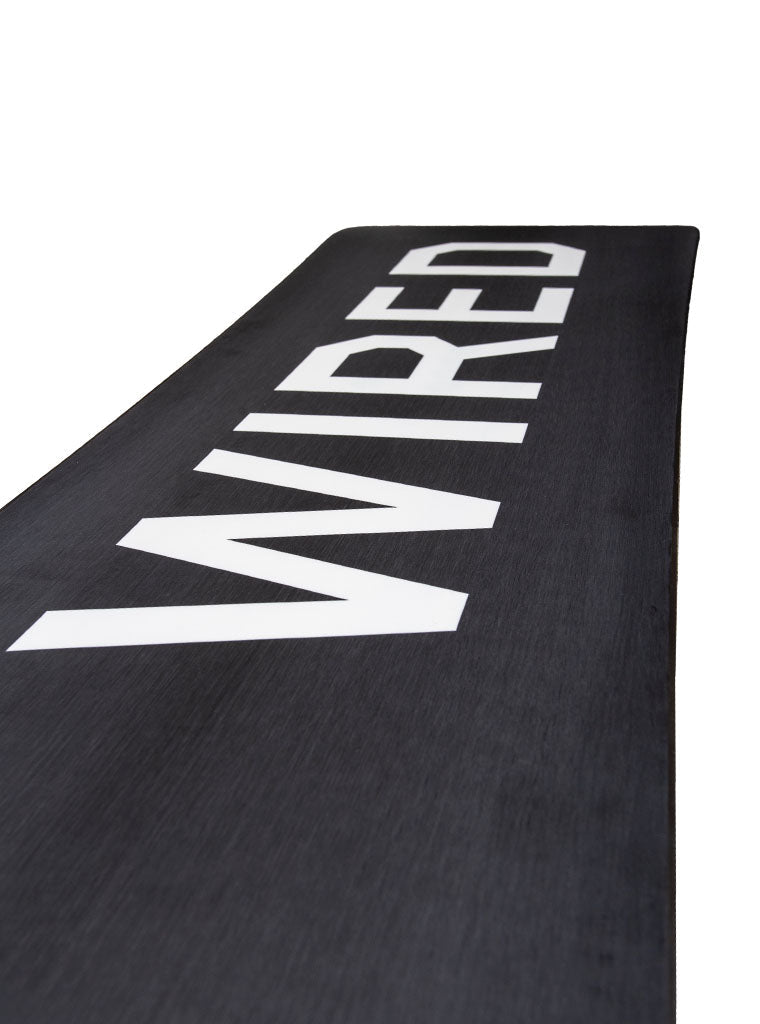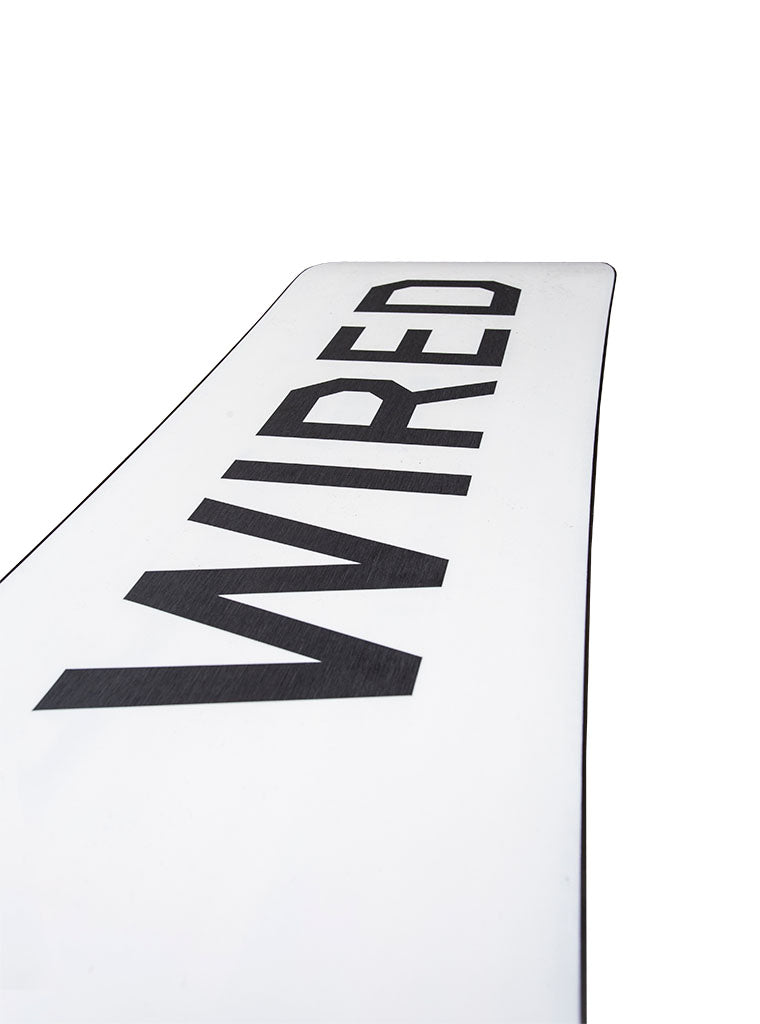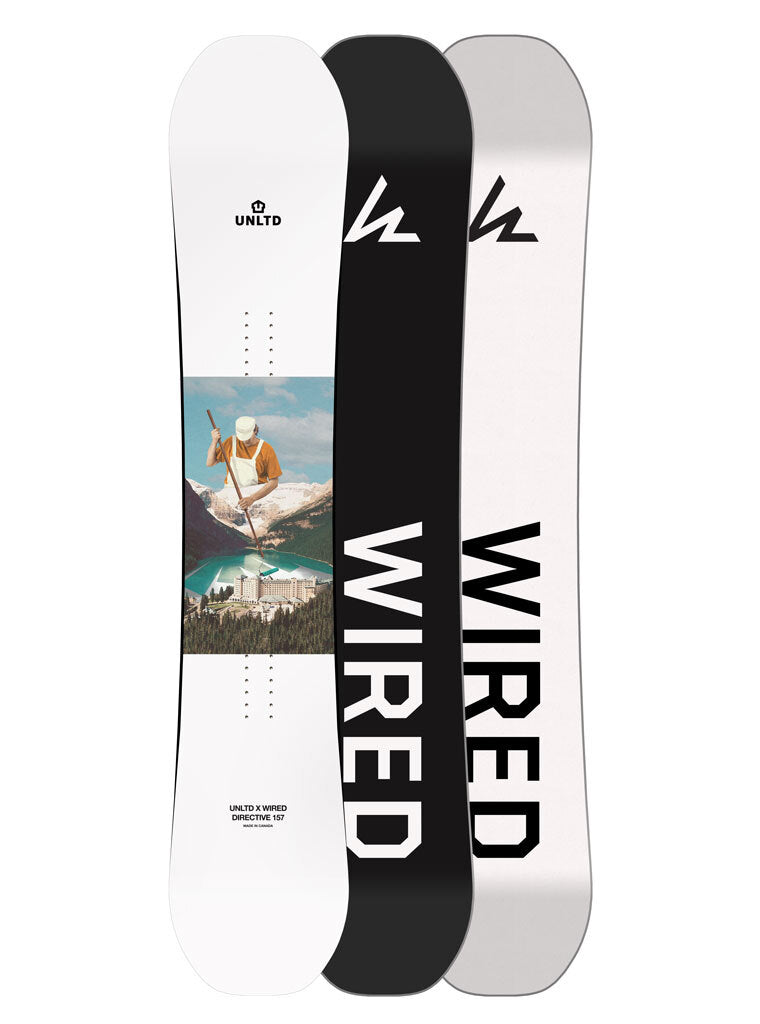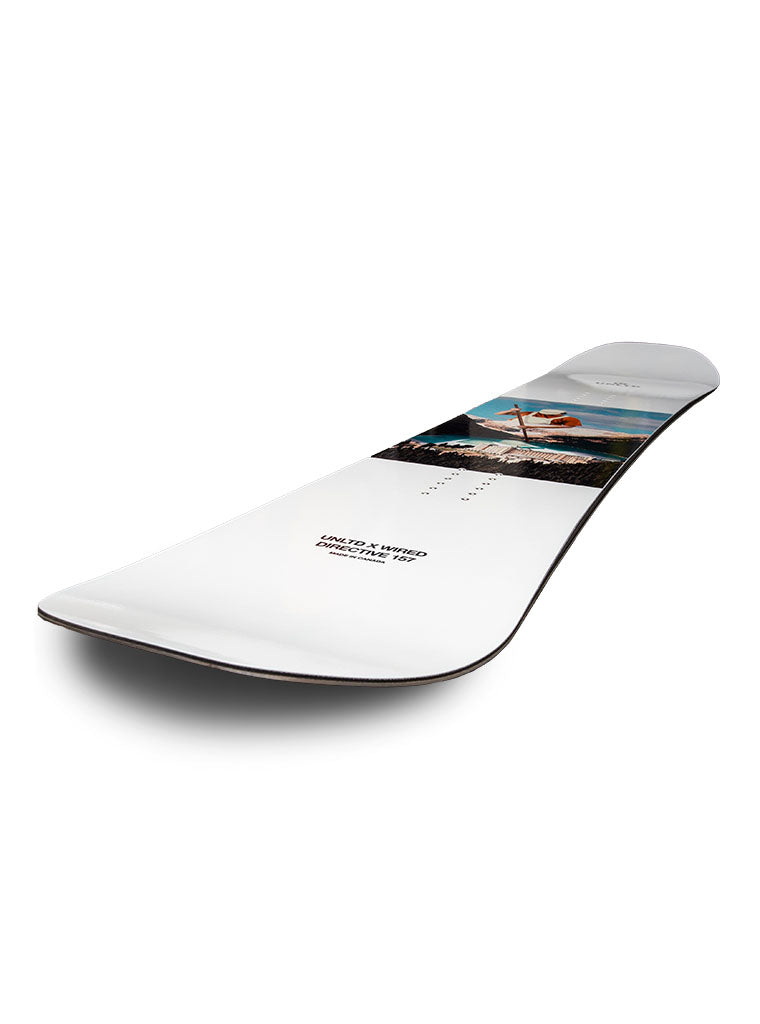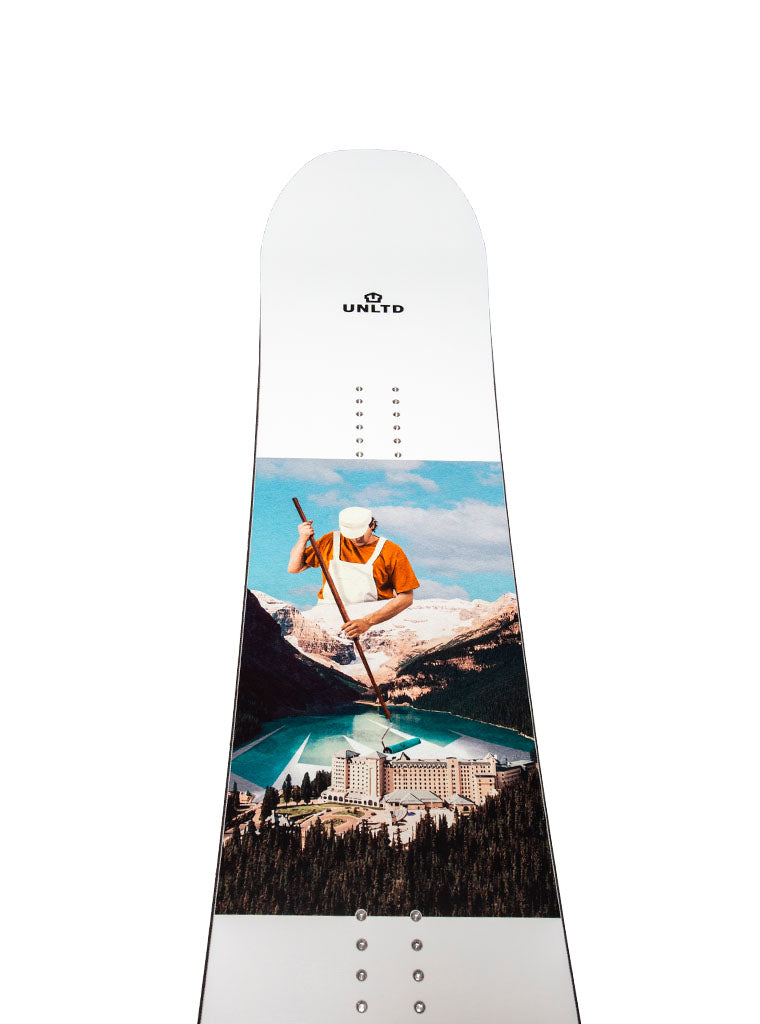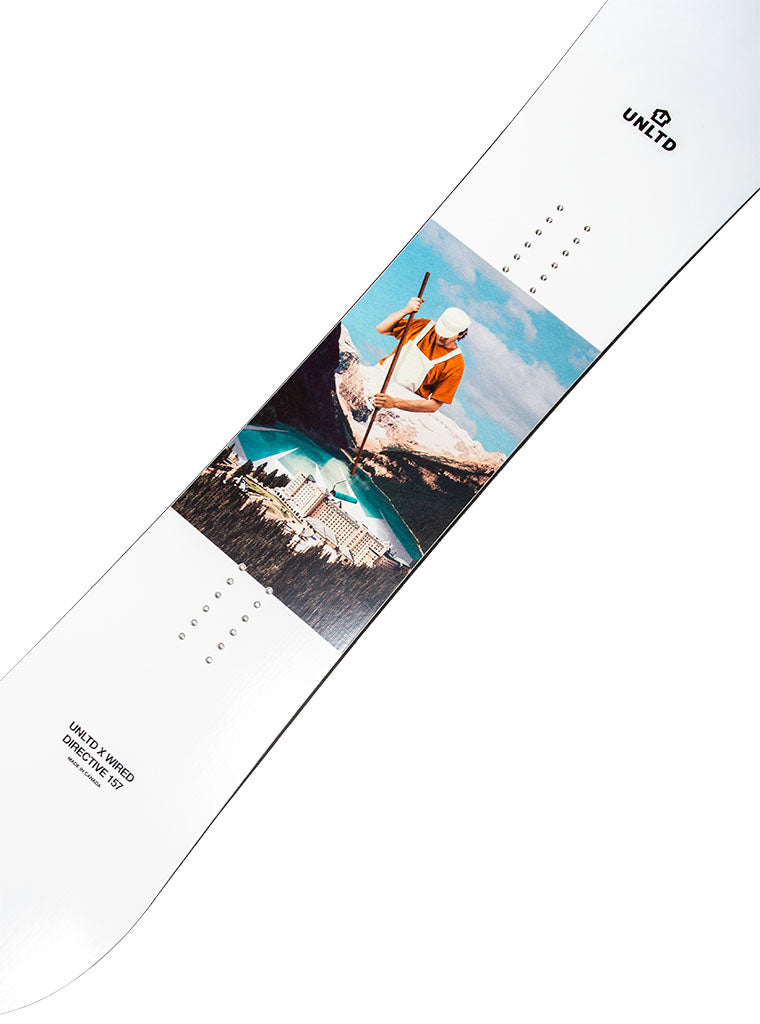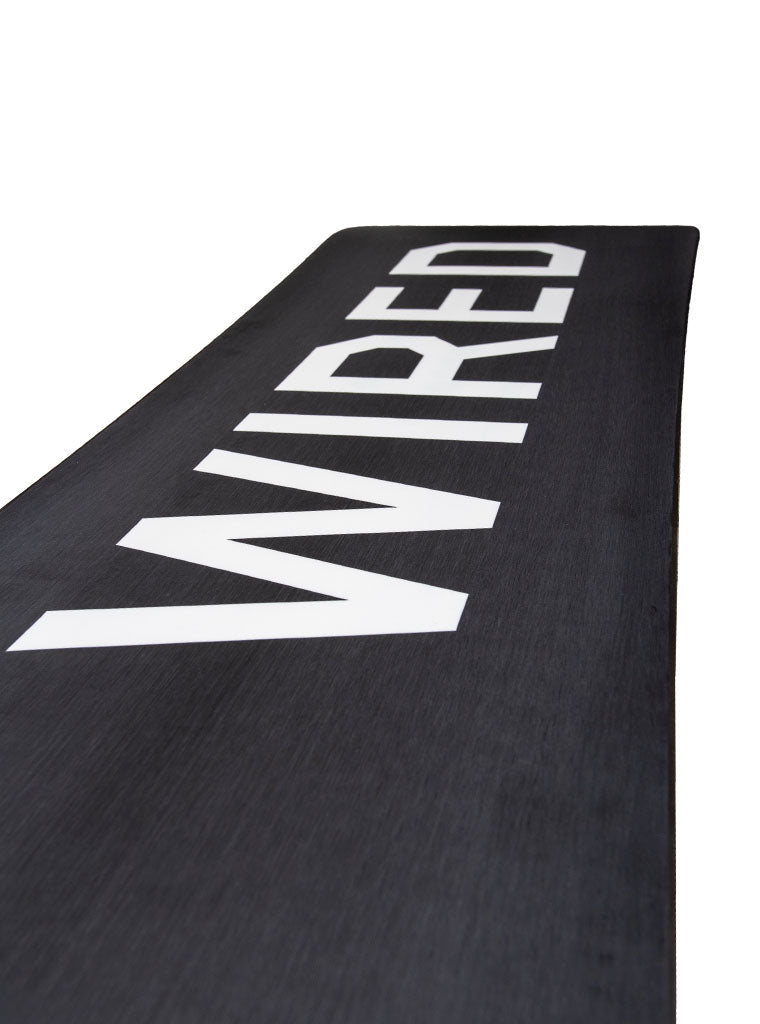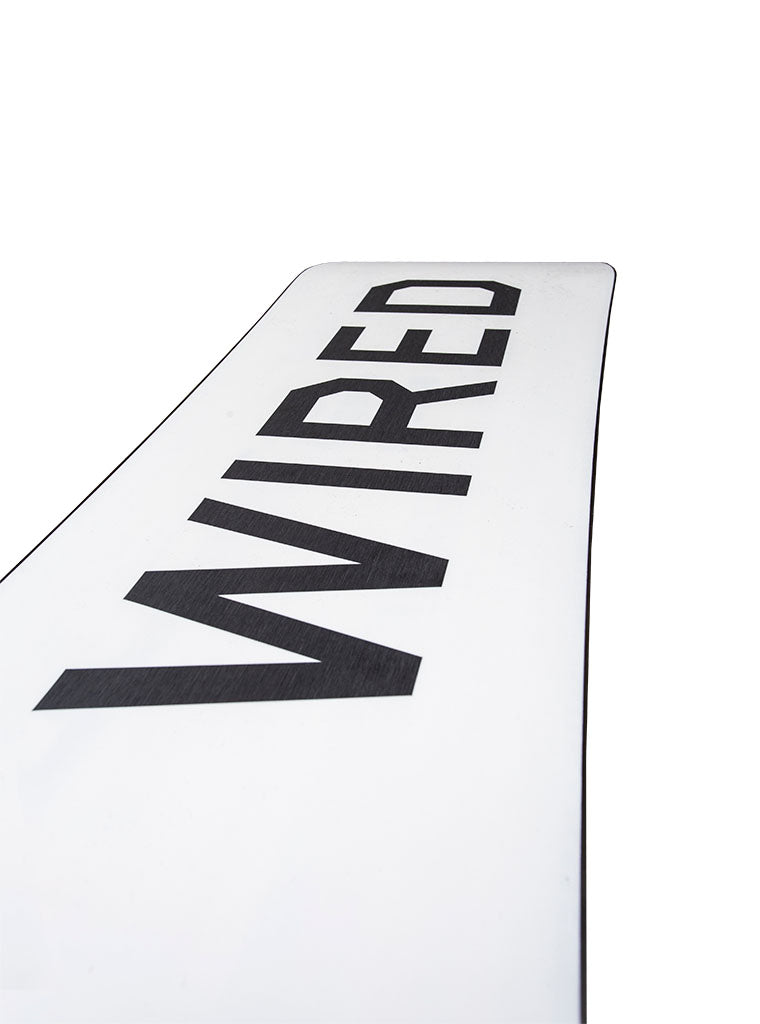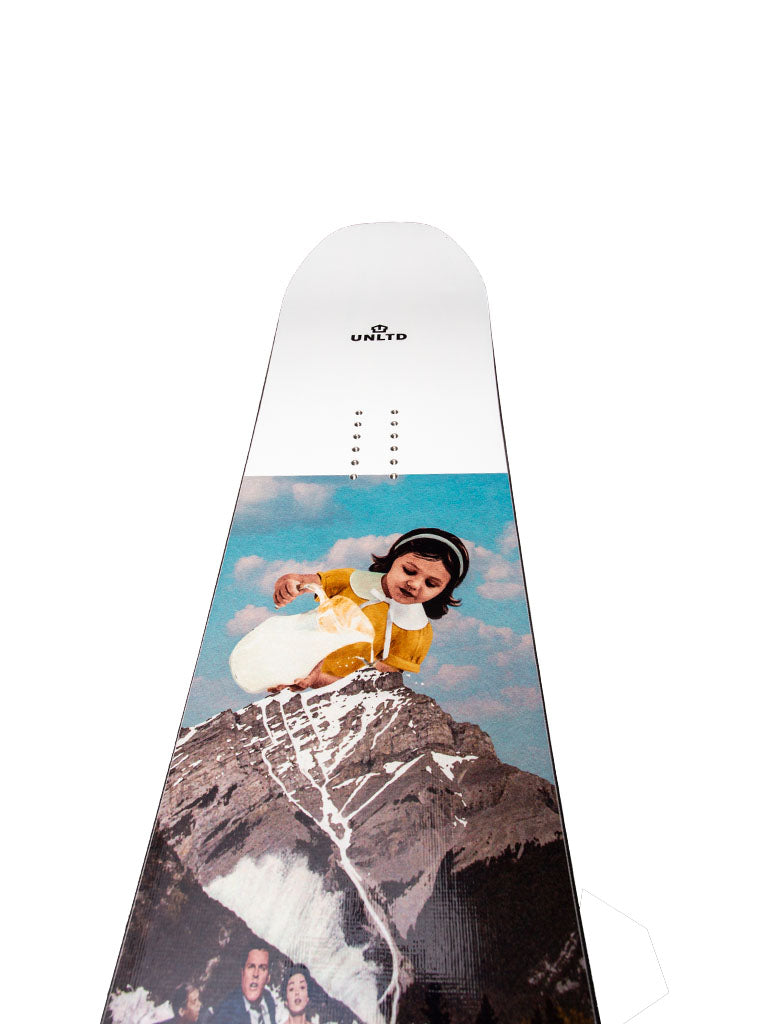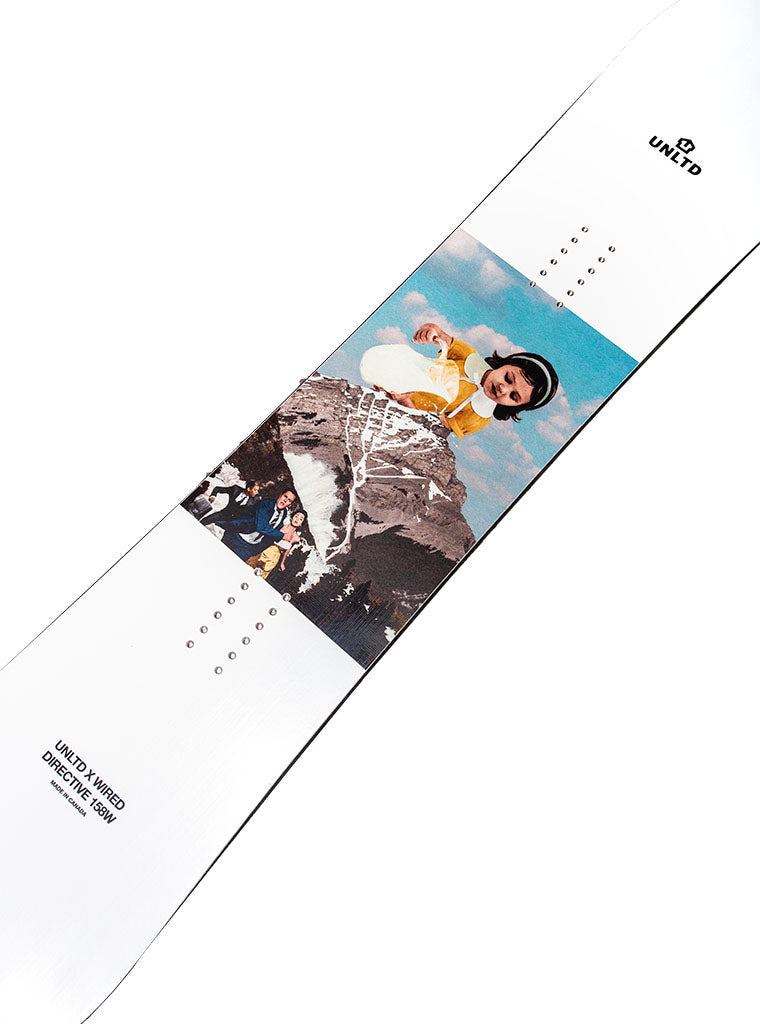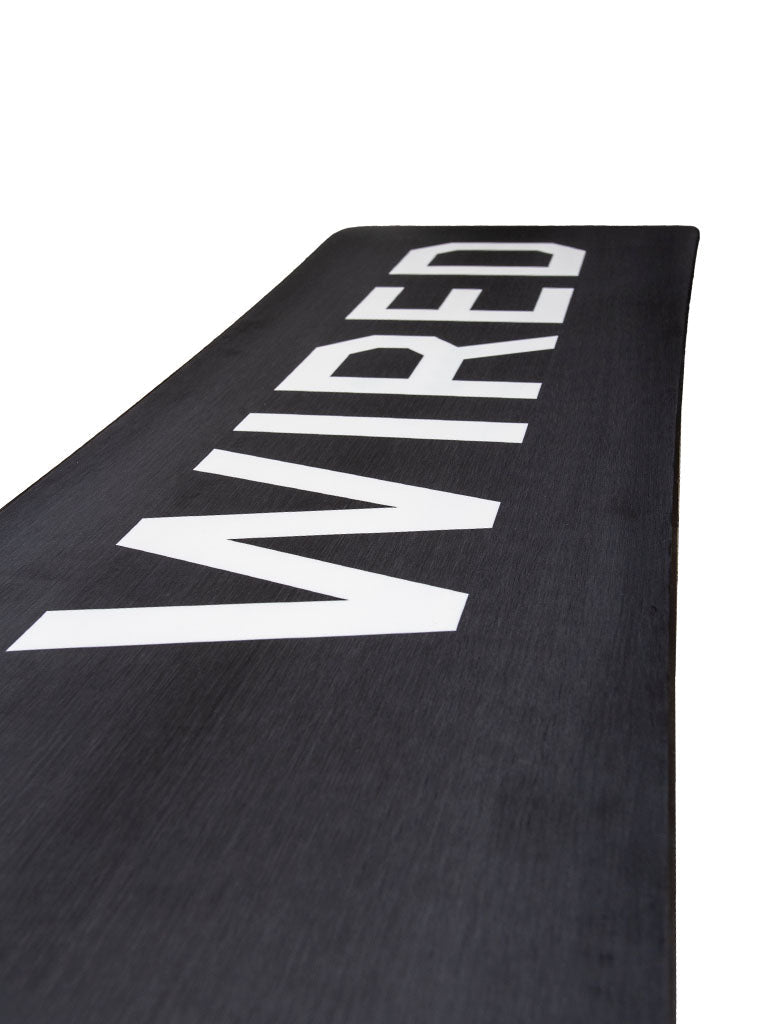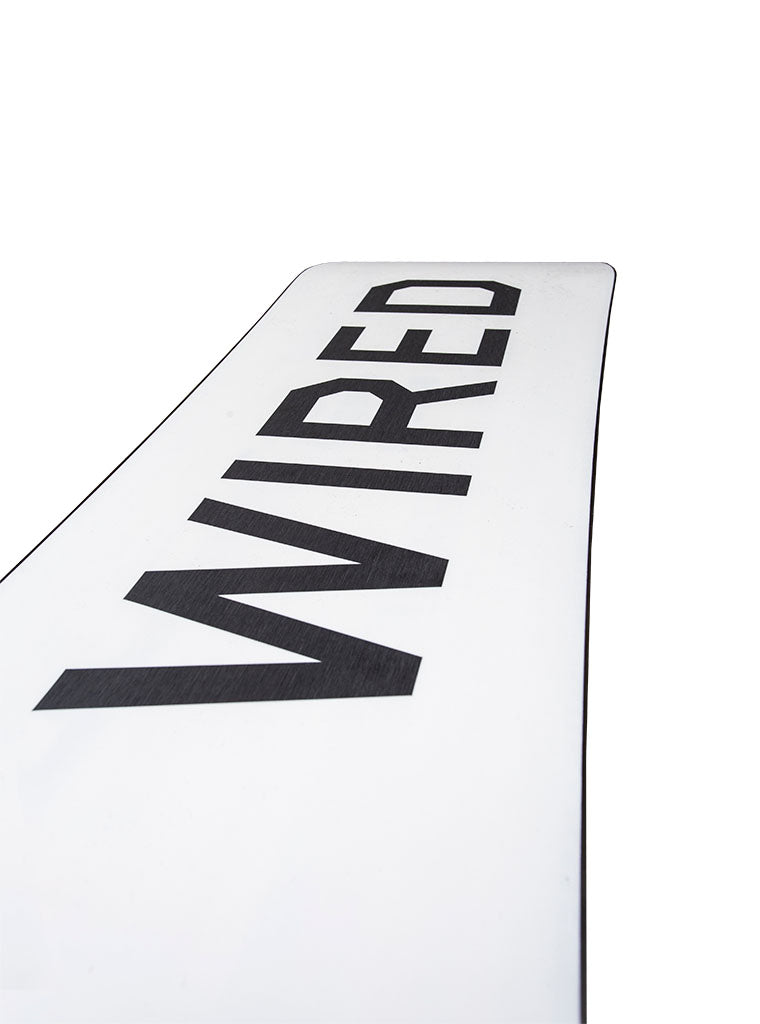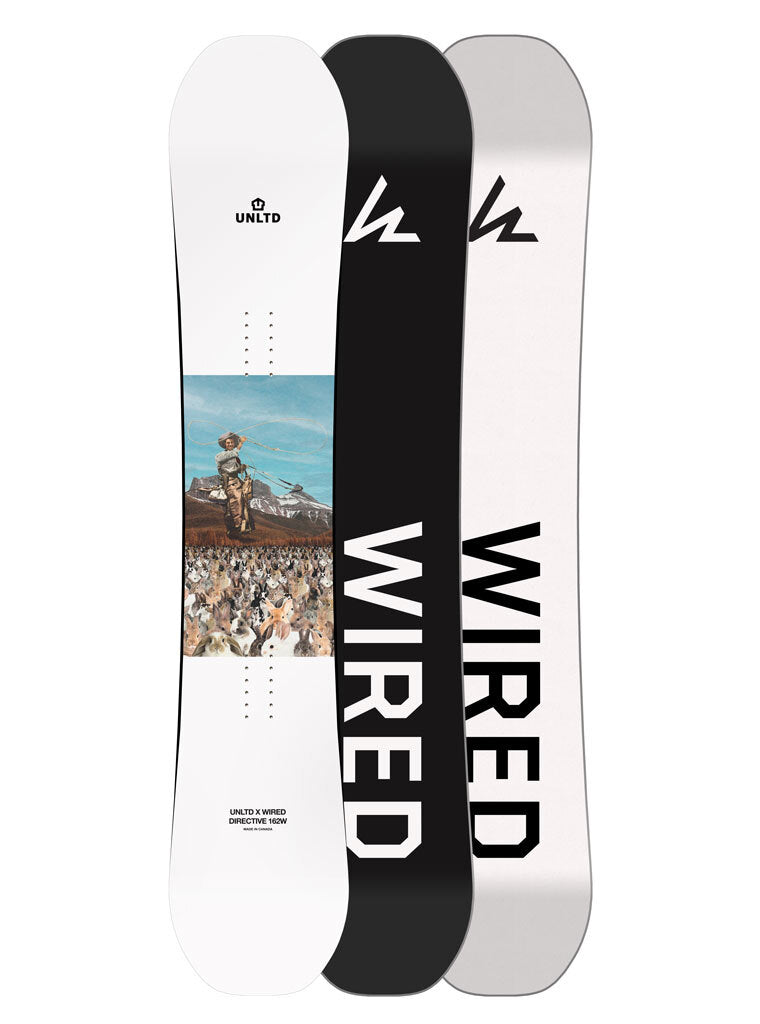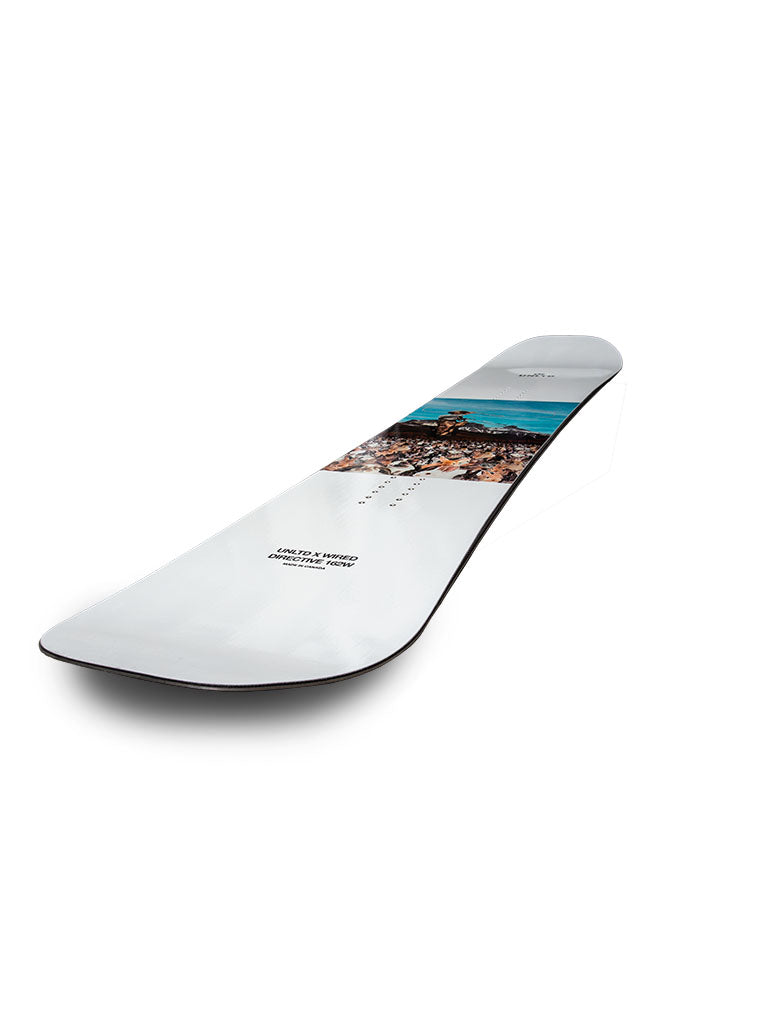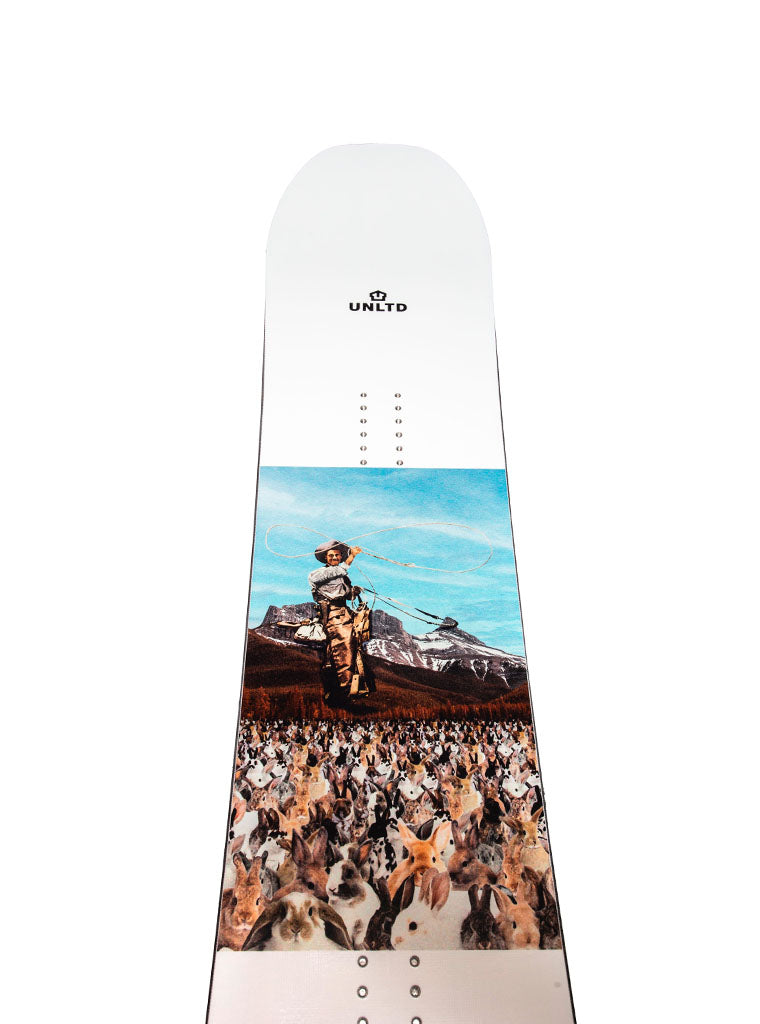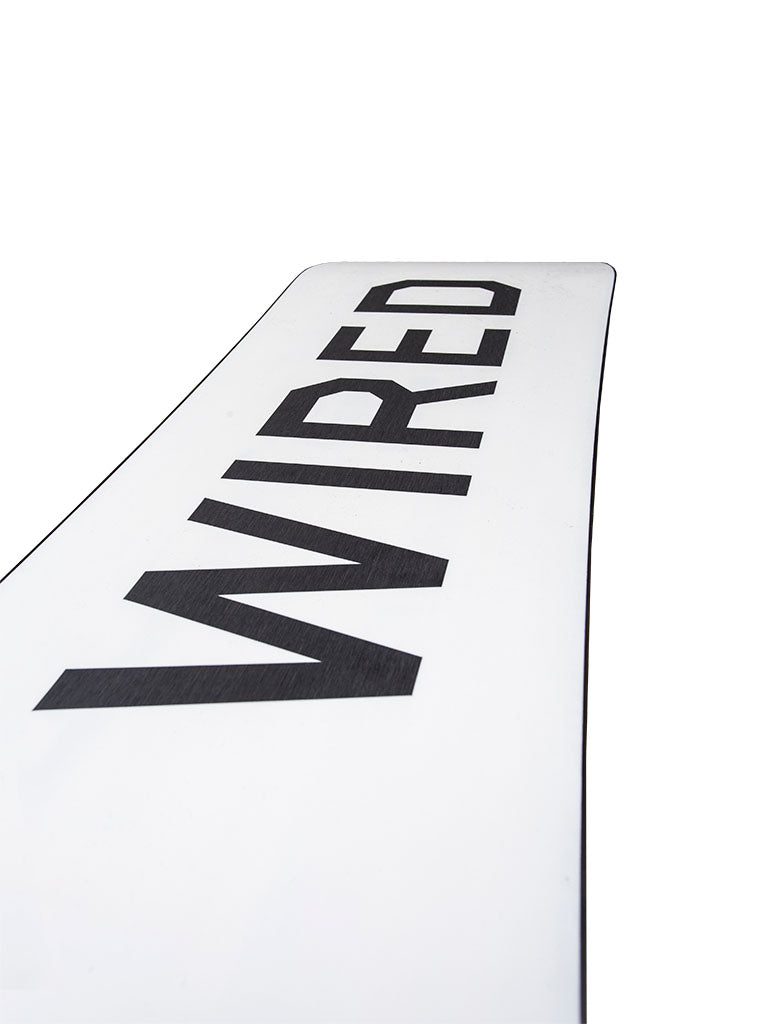 Men's UNLTD x Wired Directive
---
Size Guide
| Board Size | Weight (lbs) | Waist Width (mm) |
| --- | --- | --- |
| 151 | 100 - 160 | 247 |
| 153 | 110 - 170 | 249 |
| 155 | 120 - 180 | 251 |
| 157 | 130 - 200 | 253 |
| 158W | 140 - 210 | 264 |
| 162W | 150 - 220+ | 268 |
SKILL LEVEL: BEGINNER - EXPERT
---
FLEX: TWIN
---
     

CAMBER: REGULAR

       
       
TAIL
   
CAMBER
   
NOSE
 
---
SHAPE: TWIN
Twin Shape: Perfectly symmetrical for a balanced ride that performs equally well when ridden regular or switch.
---
Canadian made by Vancouver-based Wired Snowboards, this is a twin, regular cambered board designed to do it all. Bomb-proof, mid-flex weapon made to tackle your local resort, parks and powder.
Shape: True Twin
Flex: Medium (5 out of 10)
Camber: Traditional Camber
Terrain: Freestyle / All Mountain / Freeride
Construction: Biaxial Fiberglass, Poplar Wood Core, Full Wrap 48 Steel Edges
Base: IS 7500 Sintered
Many of the renowned attractions of Banff National Park have been gift-wrapped in the guise of tourism, but the jig is up. We are here to inform you that Mount Rundle is actually a nuclear volcano, the Bow River is made of baby slime, and pyromaniacal children have taken over our iconic trains. The tourism board works hard to conceal the real reason Lake Louise is such a remarkable shade of teal, and they certainly don't want word getting out that severe milk floods regularly devastate the town of Banff. Things aren't much better outside the Park either; we heard a rumour that Canmore had to hire a professional rabbit wrangler to liberate the town from a tyrannical fluffle of bunnies.

We at UNLTD Boardshop have teamed up with Wired Snowboards to raise awareness about these outrageous cover-ups and to debunk the popular misconception that Banff National Park is a beautiful place to visit. DON'T COME HERE. IT'S AWFUL! 
Help us spread the news by saying hello to the board of choice. Looking for a balanced board that can handle any terrain you throw it at? From park days to pow days and everything in between, this stick will do the trick.
About Wired
Made right here in Canada (Vancouver to be specific), Wired started with the purpose of creating better, more innovative boards. Those that weren't just made, but were made to order. Plus, they wanted more – no, full – control over both the creativity and the quality that went into making them. And the only way to ensure that was by investing in their own factory from the start. So that's exactly what they did!

Base colors may vary outside of our control, therefore we cannot guarantee a certain base color. This particular manufacturer uses a Flip flop " base production technique. This improves board sustainability by reducing waste...... which is very cool!
WARRANTY:
Wired 3 Year Warranty
---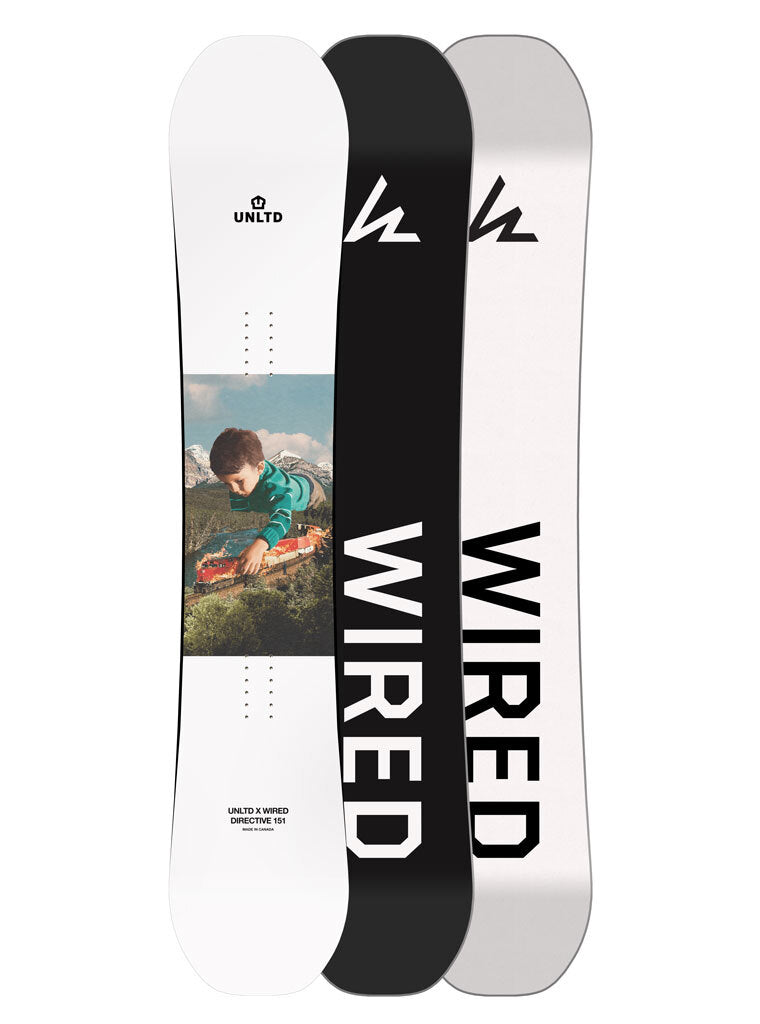 This product has no reviews yet.
This product has no reviews yet.