TYPES OF SNOWBOARD BOOT CLOSURES
There are four main types of snowboard boot closure systems, each with their own pros and cons. We've got traditional lacing, speed lacing, boa systems & hybrid combinations. All adult boots come with a removable liner. The liners have a system to tighten with a type of draw cord and sometimes velcro to help keep the liner snug and in the correct position. Like most gear, the decision to choose laces over BOA is based on comfort, personal preference and budget. 
Traditional Laces
Traditional laced boots have a liner with a tightening system and regular ol' laces on the outer boot much like a hockey skate. These tend to be more budget friendly and replacing the laces is easy when they wear out. If a lace were to snap at the top of a run, you could easily tie the two pieces together and continue on with your day.
Another pro to traditional laces is that you can customize exactly where you want them snug. This means you can also keep them looser in spots you notice pressure points. The downside is that it can be a challenge to get them tight enough and they may loosen over the course of the day.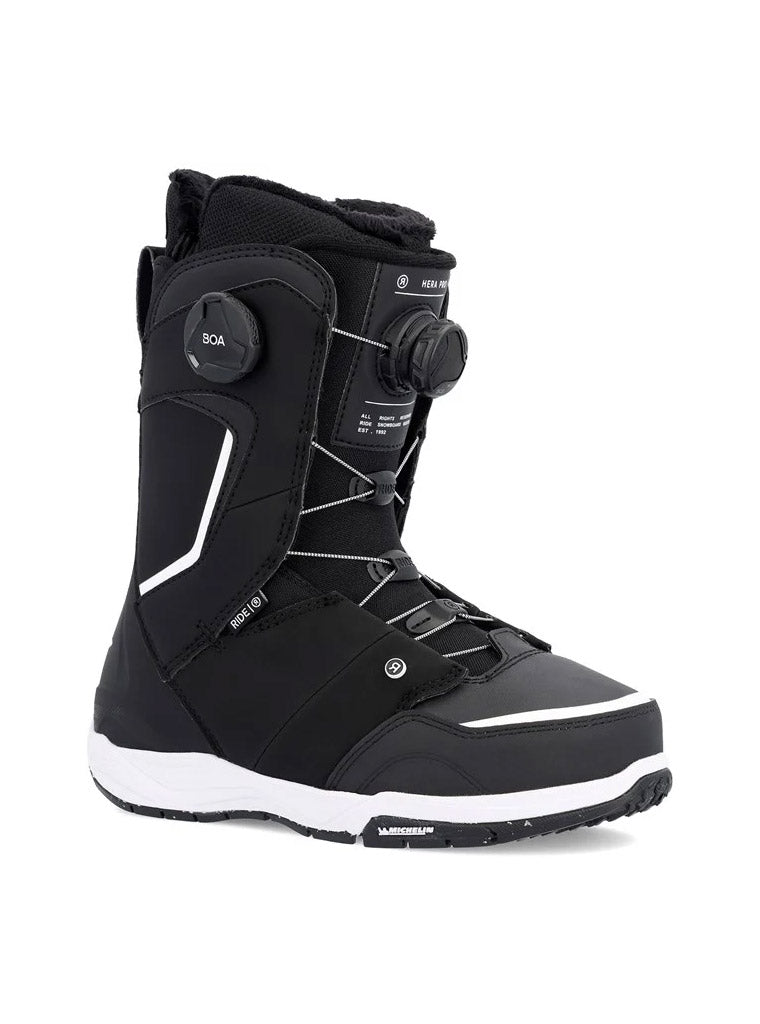 BOA System
The BOA System uses a patented dial that turns to tighten a heavy duty cord--  you press the BOA dial to lock the cord in and turn until you reach your desired fit. To take them off you pull the BOA out to release the cord. BOA Laces are the easiest system to get nice & tight with minimal effort. Some boots come with a singular BOA dial and others come with a dual BOA tightening system for more customizability. BOA boots are easy to adjust with mitts on in cold conditions & should remain secure all day. This is the fastest system of all for getting in & out of your boots.
A downfall of this lacing system can be pressure points from the cord. If your BOA system fails there is no quick fix on the mountain, unlike laces or speed laces that you can tie together in a pinch. Luckily, most resorts have BOA replacement parts in their pro shop & can help you swap it out.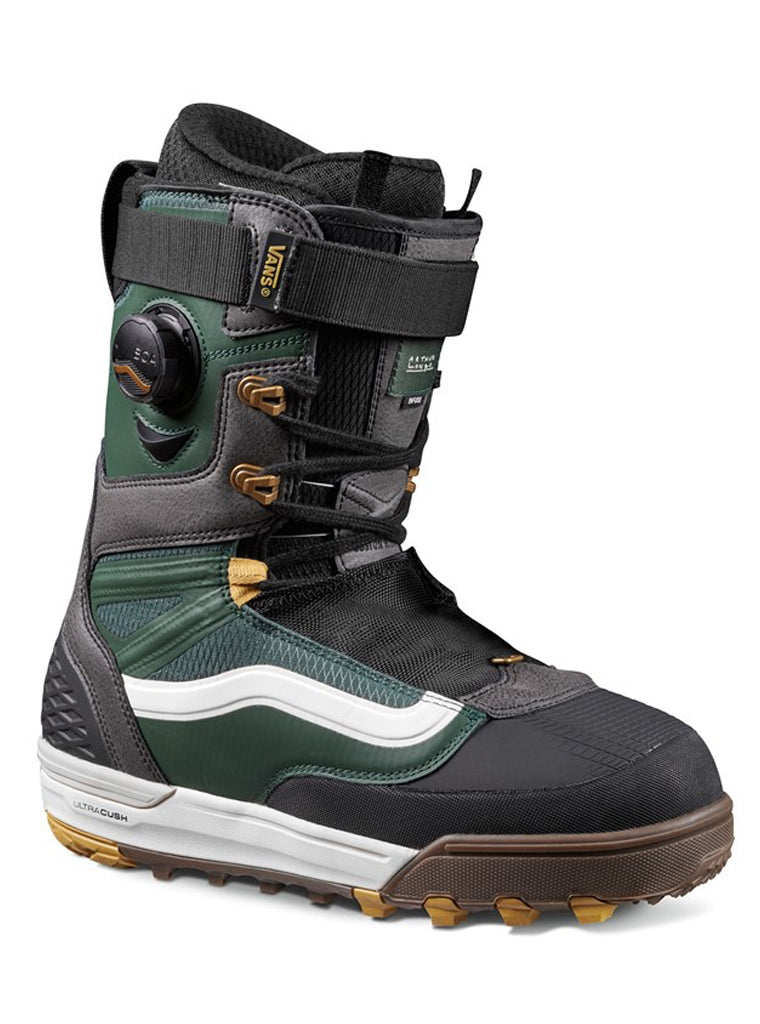 Hybrid
Some boots utilize a combination of BOA & laces. A hybrid boot like this will have a BOA to lock your heel down with laces on top so you can customize where you want additional snugness. Some boots, like the Infuse & Luna Ventana Pro from Vans, have a velcro upper strap to tighten the boot at the calf for maximum response. The Vans One and Done, Infuse & Verse models also come with a pair of tongue stiffeners for each boot so you can tune the flex. Slide them both in for maximum support, use just one to provide either increased lateral or medial response or leave them out for a softer-flexing boot. As boots soften up over the course of a season, you can add the tongue stiffeners back in to extend the life of your boots.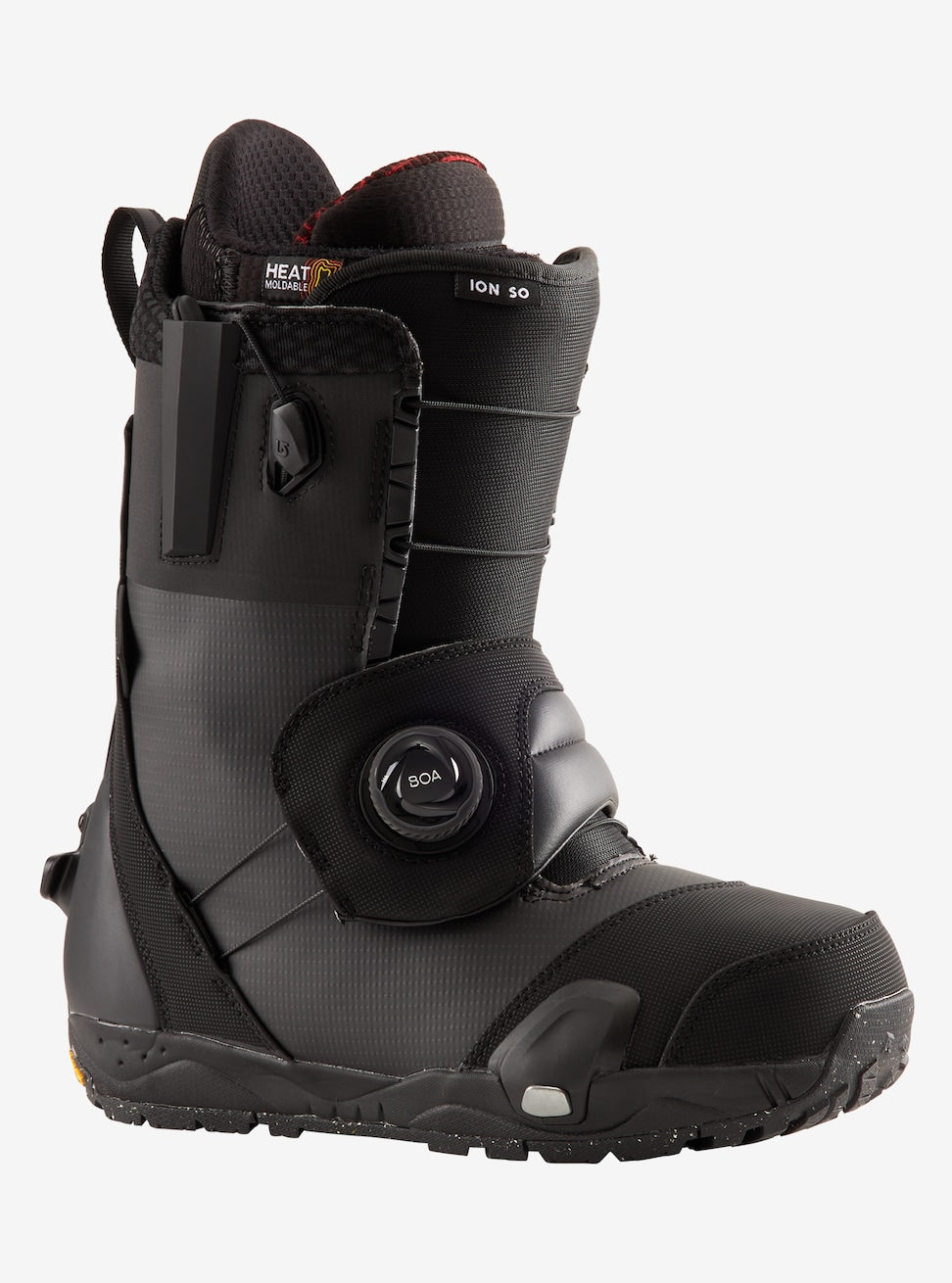 Speed Laces
Speed Lace boots uses a cord system that attaches to a small handle that you pull to tighten and lock into place securely. These are quick, lightweight and easy to adjust throughout the day if needed. Like traditional lacing, speed lace boots can be a challenge to get super tight and may loosen up throughout the day, however they are quicker to get on and off. This lace system is slowly being replaced by BOA. As you can see above, the Burton Ions have a combination of Speed Lace & BOA.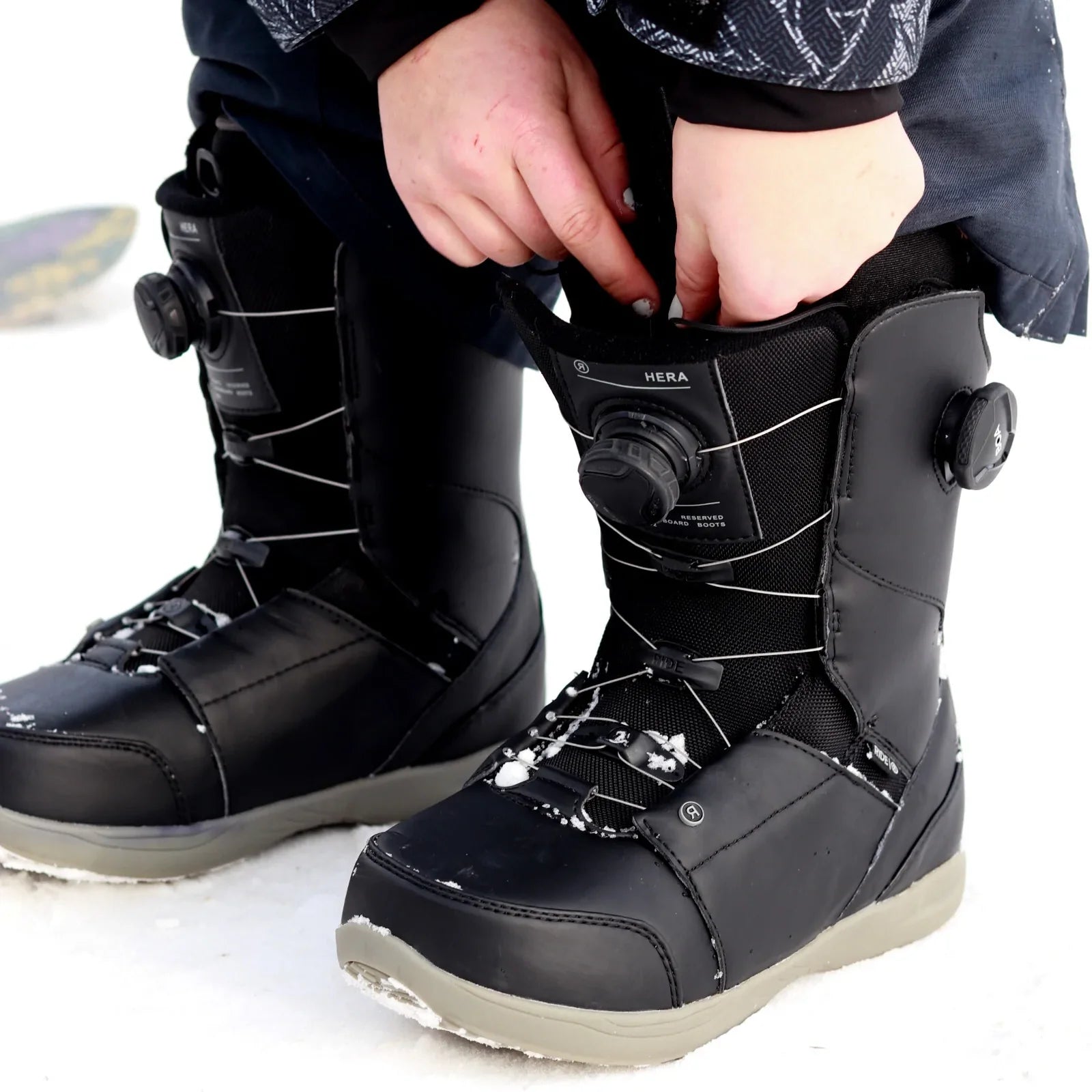 Extra Tips on Boots
Be mindful of resting your snowboard on your foot when you're riding the chair lift. The sharp edges of your snowboard can easily slice right through whatever lacing system you have on your boot. This could be a huge pain if you end up having to wait on a repair.
Having a hard time breaking in new boots? Most liners are heat moldable. This process takes about 30 minutes and can be done at the shop. Heat molding accelerates the break-in time and increases the out of the box comfort of your boot. If it isn't the right time to upgrade, you can boost the comfort of your current boots with new comfy insoles from Vans or Remind. A little additional heel cushion and arch support can work wonders for your feet. 

Still have questions on snowboard boots? Head into the Banff shop to find out what's best for you & try some on. We'd love to get you into a new pair.