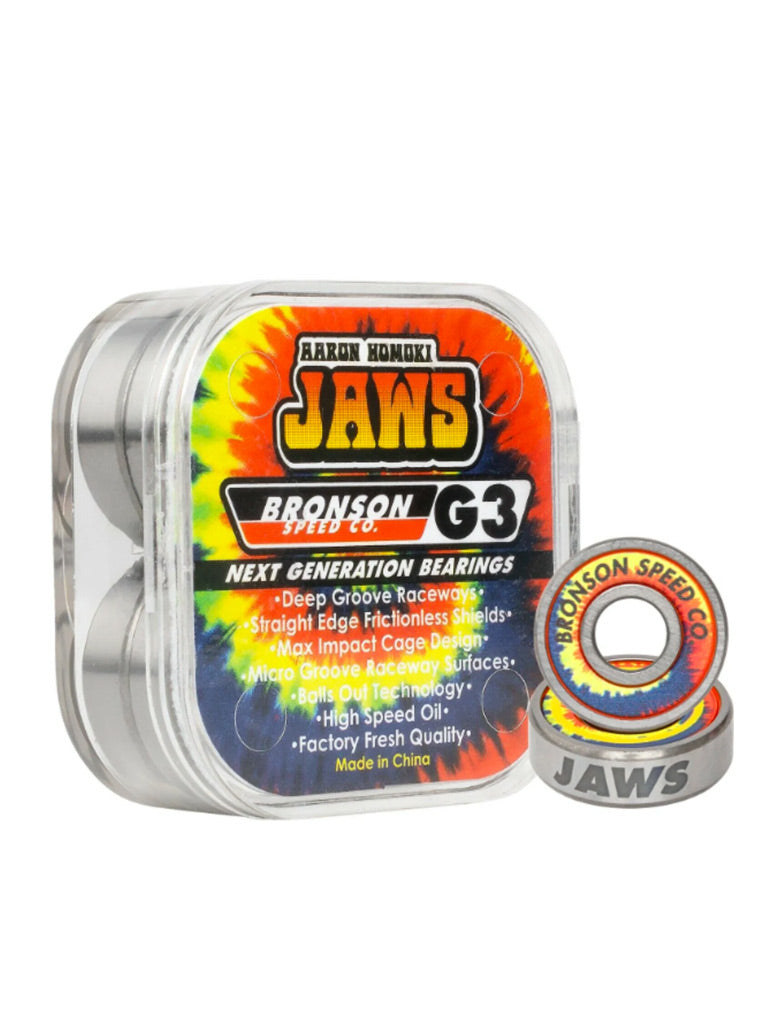 Bronson Pro G3 Bearings Aaron Jaws Homoki
---
The Bronson G3 skateboard bearings Aaron Jaws Homoki Pro colorway tie die skateboard bearings.  
Bronson Speed Co. G3 Next Generation Bearings designed for today's skateboarding.
Deep Groove Raceways
Balls roll deep in raceway channels
Reduces side impact damage & breakage
Straight Edge, Removable Frictionless Shields
Pop off resistant
Hold oil in, dirt and moisture out
Easy to clean
Micro Groove Raceway Surfaces
Linear micro-groove surfaces improve bearing lubrication, speed and spin
Max Impact Cage Design
Non-distortion custom cage keeps the balls precision spaced
Micro grooves aid in oil circulation
Balls Out Technology
Eliminates shield and cage contact on impact for a go fast, stay fast bearing
High Speed Oil
Custom engineered light oil lubricant is water, oxidation and corrosion resistant for extended wear protection
Factory Fresh Quality
Nitrogen filled shrink wrap, reduces metal & oil oxidation until ready to be ridden
Box of 8 Bearings, 4 Spacers, & 8 Axle Washers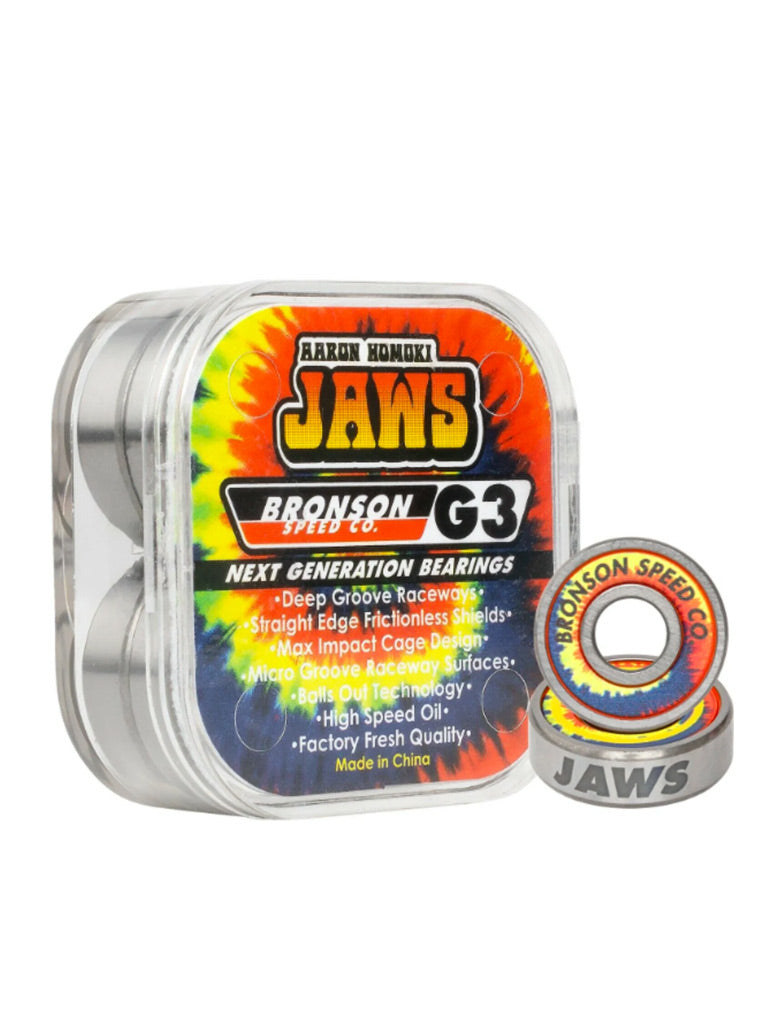 This product has no reviews yet.